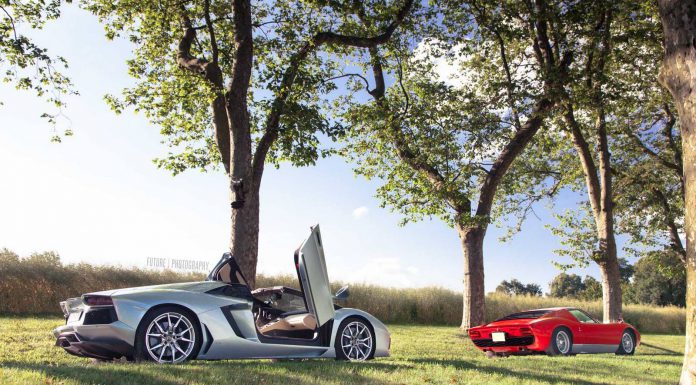 Photography house Future Photography recently had the amazing opportunity of photographing three amazing Lamborghinis together in the Swiss town of Coppet.
The photo shoot involved a Nero Nemesis Lamborghini Aventador LP700-4, an Azzurro Thetis Aventador LP700-4 Roadster and most importantly, a red Miura S. The three stunning supercars are shown in various scenic locations, including on a dirt road, which definitely isn't something you see everyday.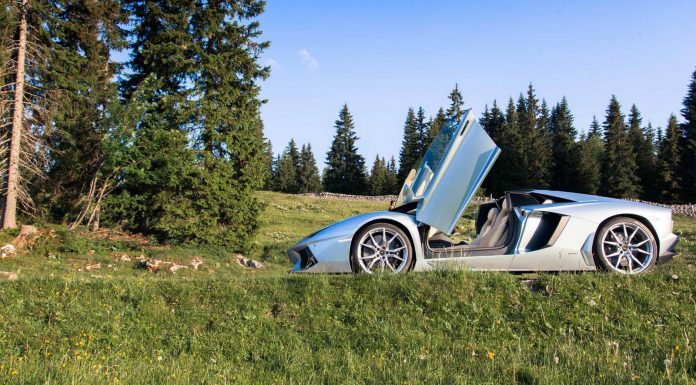 We particularly like this shoot as it shows both variations of Lamborghini's current V12 flagship, the Aventador, alongside the car which essentially made the company what it is today, the Miura.
The Miura, with its transversely mounted 4.0-liter V12, was the first mid-engined production car and changed the way supercars were built after its inception. Before the Miura, the mid-engine layout was only used in racing cars, leading some to believe the company was building a race car when the rolling chassis was first shown to the public in Turin in 1965. So all of those mid-engine supercars you know and love today have the Miura to thank for getting the ball rolling.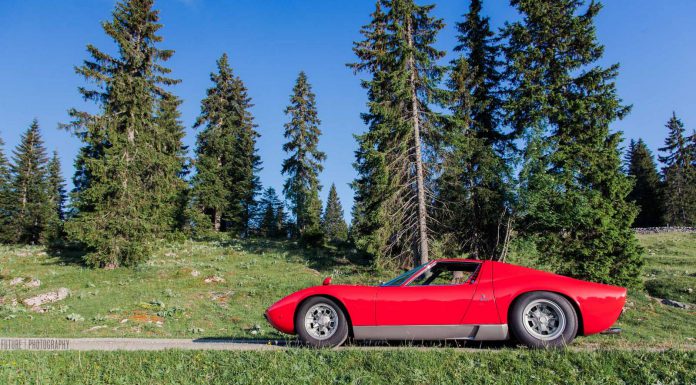 The Miura entered production in 1966 and was discontinued by Lamborghini in 1973, when it was replaced by the also noteworthy Countach. But as you can tell from the photos, its timeless styling still makes it stand out today, even when in the company of $400,000 contemporary supercars.