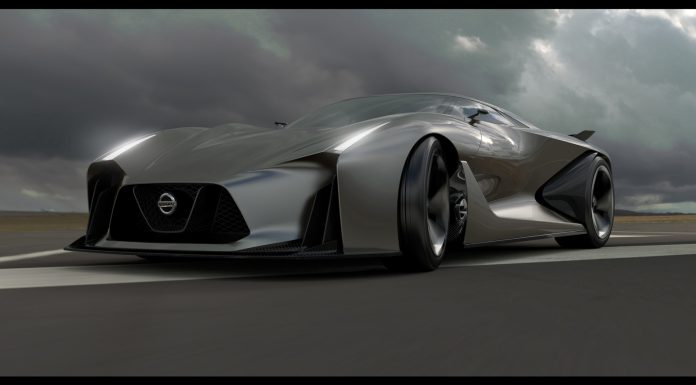 After dropping a couple teaser images, the Nissan Concept 2020 Vision Gran Turismo has been fully unveiled by the Japanese automaker. Created as just the latest in a long-list of special vehicles available exclusively in Gran Turismo 6, the 2020 Vision Gran Turismo is also notable as it previews a possible styling direction for what a specific high performance Nissan could look like. Yes, that almost certainly means the next-generation Nissan GT-R.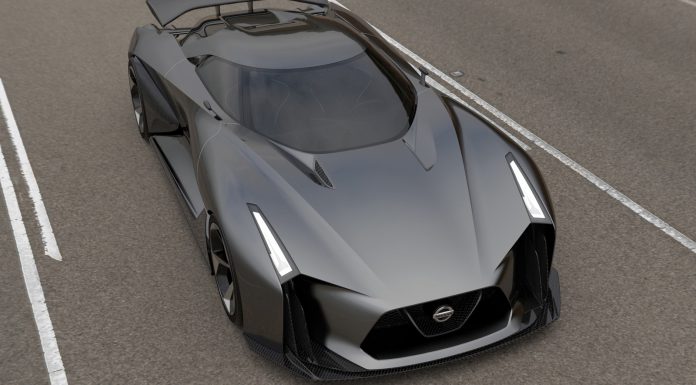 The Nissan Concept 2020 Vision Gran Turismo was designed by a small group of budding young designers at Nissan Design Europe in London. As with all the other Vision Gran Turismo concept cars revealed, the Concept 2020 Vision Gran Turismo features very outlandish styling and adopts a traditional supercar shape with a very low roofline, heavily raked windscreen and large rear wing.
[youtube]https://www.youtube.com/watch?v=2_NklC2Wnx8[/youtube]
At the front, some parallels can be drawn with the current Nissan GT-R such as the hood and the two air outlets towards the windshield. Other than that however, this is a completely unique design and if it is indeed previewing the next-generation GT-R, then expect a very potent looking supercar which has already been confirmed to feature a hybrid powertrain.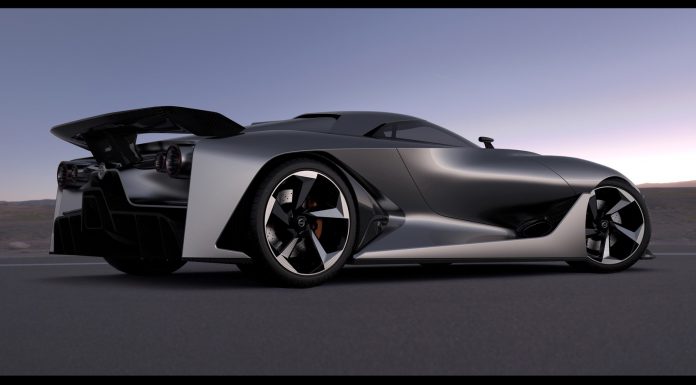 Interestingly, Nissan hasn't revealed any engine details about the Nissan Concept 2020 Vision Gran Turismo but when the car becomes available in the game, expect some more details to be available.