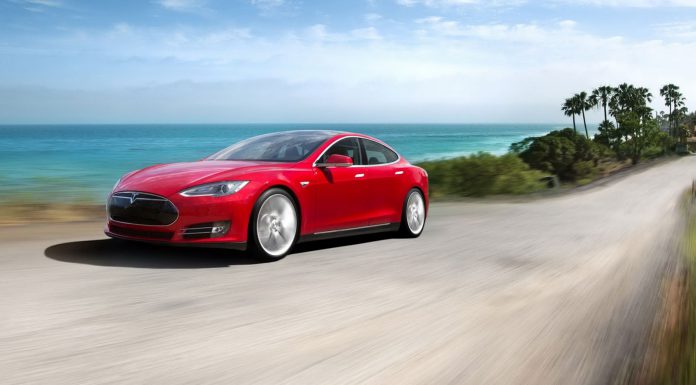 According to the latest reports, a long-wheelbase variant of the Tesla Model S will launch at the end of this year and act as the flagship model in the U.S, Europe and most importantly, China.
The news comes courtesy of gas2 who claimed to have received the news from a Tesla insider. It is speculated that the stretched Tesla Model S will actually debut ahead of the long-awaited Tesla Model X electric SUV and could prove particularly popular in China where many owners prefer to be driven in rather than drive their own cars.
Inevitably a longer Tesla Model S would add weight and in any car, particularly an electric powered one, weight is the enemy so it will be interesting to see how Tesla resolves this issue. One possible solution would be to slightly increase the size of the battery pack which of course acts as the floor on the electric sedan to ensure that the range remains class-leading and to offset the weight gains.
In case you didn't know, Tesla is currently working on launching two brand new models; the Model X electric SUV as well as the entry-level, third-generation car. Additionally, the company is believed to be making progress on the launch of its lithium ion battery gigafactory while still rolling out its Supercharger Network across the U.S, Asia and Europe.
[Via Gas2]