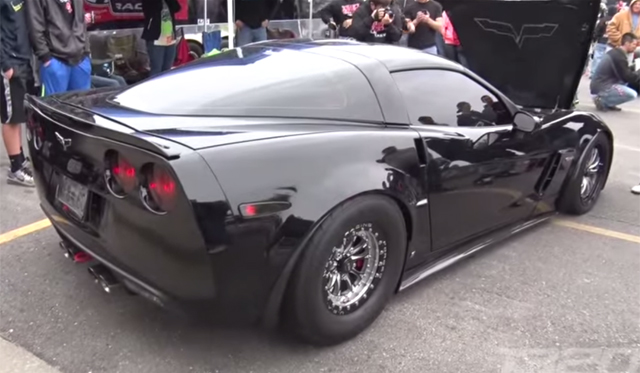 Thought the C6-generation Chevrolet Corvette Z06 sounded good? Well, this drag-spec Corvette Z06 is on a completely different level!
[youtube]https://www.youtube.com/watch?v=LxWbjTjqthQ#t=84[/youtube]
Currently this car is delivering 600 hp at the rear wheels thanks to its heavily modified LS7 V8 engine. Helping to make it sound so brutal are new headers, cross tubes, and modified mufflers. When equipped with nitrous, it is hoped the car will pump out between 750 and 785 hp at the two massive rear wheels!