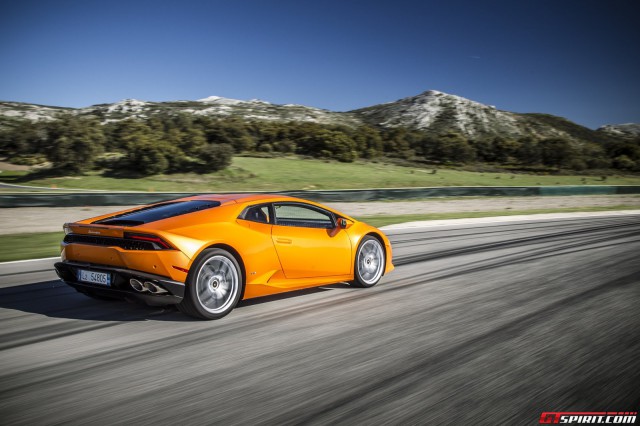 Lamborghini has confirmed that it is creating a Huracan LP 610-4 Super Trofeo racer to replace the Gallardo Super Trofeo currently utilised in one-make Blancpain Super Trofeo series.
The Lamborghini Blancpain Super Trofeo series currently runs in Europe, Asia and North America and ever since the Huracan launched at the Geneva Motor Show in March, we've been expecting it to replace the Gallardo racers.
Just like the Gallardo Super Trofeo, the Huracan Super Trofeo will feature a new lightweight body with a host of new downforce generation parts. It will retain the Huracan's 5.2-litre V10 engine albeit in a modified form. Lamborghini has revealed any further details about the new car.
In road-going spec, the new Gallardo Super Trofeo delivers 602 hp. As a result of this, the Huracan can hit 100 km/h in just 3.2 seconds and a top speed of 202 mph. Mated to this engine is a new dual-clutch semi-automatic transmission driving all four wheels.
Furthermore, the Huracan features a dramatically different chassis than the Aventador which is a complete carbon fiber monocoque. By comparison, the Huracan features a rear bulkhead and transmission tunnel constructed from resin transfer mould carbon fiber while the rest is made up of an aluminium space frame. This is the same hybrid chassis set to be utilised on the next-generation Audi R8. The chassis weighs 10 per cent less than the Gallardo's but is 50 per cent stronger.