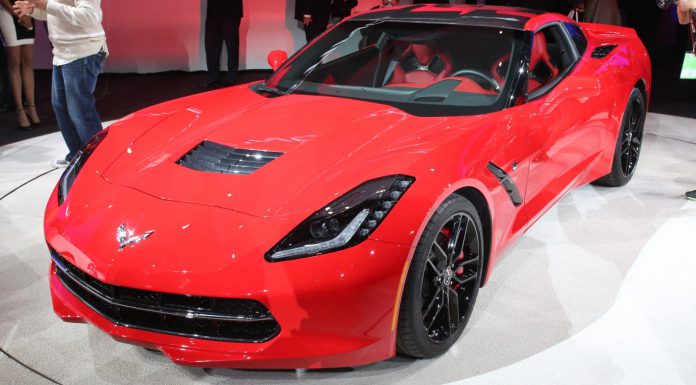 After debuting the brand new 2014 Chevrolet Corvette Stingray at the ongoing 2013 Detroit Motor Show, GTspirit was on-hand to capture some live shots of the car and take a close look at it in the flesh.
The new Corvette Stingray is a completely redesigned American supercar when compared to all previous generations and marks a significant improvement in build quality and craftsmanship when compared to Corvettes of yesteryear.
The car features what is arguably the most aggressive and dramatic exterior ever seen on a Corvette, and Chevrolet has only released the base model yet, so the upcoming ZR1 variant is bound to be spine-tinglingly menacing.
The official pictures of the car already make it look extremely impressive, but in the flesh with the car no more than three feet away, you get a clear sense that the 2014 model is bound to redefine the Corvette and possibly make it a worldwide success rather than just an American success.
Read all about the brand new car after the jump!