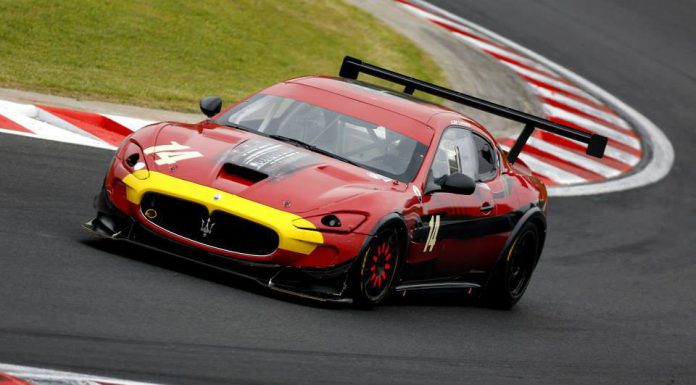 The second round of the 2014 Maserati Trofeo World Series took place at the same location as the third round of the DTM 2014 season- at the Hungaroring in Budapest, Hungary. Swiss driver Mauro Calamia had all the luck, winning not just the first race, but Race 2 and the enduro race 3 too. Calamia attributed his win to the good start he had in race 1, this was his second win after winning race 2 during the previous round at the Spa in Belgium.
Calamia scooped the 30 points from Race 1, another 30 from Race 2 and a major 60 points from Race 3 which was an enduro. It was another bad round for reigning champion Renaud Kuppens who failed to finish two of the three races in Budapest. He retired in the previous round at the Spa after crashing his car, in this round transmission problems saw him only finish race 2 and in fourth place.
Mauro Calamia said:
I have to say that the Hungaroring is not one of my favourites; I feel more at home at Silverstone, for instance. I was at Budapest four years ago and it didn't go well. I am surprised at this one-two-three but, above all, I am pleased for Swiss Team. It has been an amazing weekend for the team and for my team mate, Gabriele Gardel, who claimed two podium finishes. This afternoon's race was really tough: I struggled with the high temperatures in the cabin and for the tyre pressure that didn't allow me to keep the car stable. I held my own despite having to spend extra time in the pits but, luckily, my rivals also had the same 'penalty'. It was a weekend I will not forget.
Calamia's team mate Gabriele Gardel also scored two podium finishes, one in race 1 and another in race three putting the Swiss Team ahead of the game too. Calamia now leads the championship ahead of his team mate Gabriele Gardel. Other drivers who scored podium finishes include Alberto Cola who finished second in race 2 and Riccardo Ragazzi who finished third in the same race. Ragazzi was third in the final enduro race.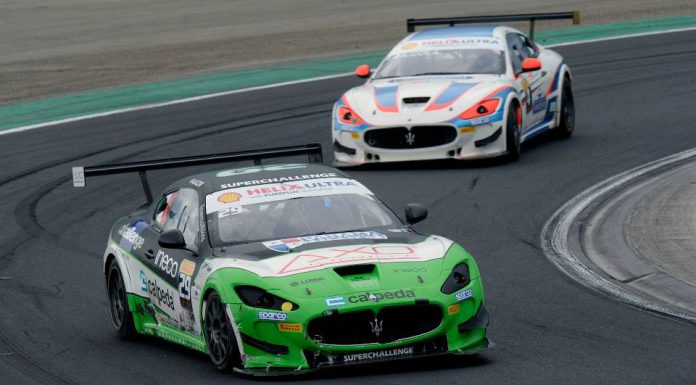 The ladies' teams were also showing tough competition with Hungarian Adrienn Vogel making a strong comeback by jumping from 20th to 10th. Earlier on, Edina Bus one of the four ladies had finished first among the ladies in race one. The next round of the Maserati Trofeo World Series will be held at the Silverstone circuit on 20 July where the European leg will come to an end before the teams head over to the US, Asia and Abu Dhabi.