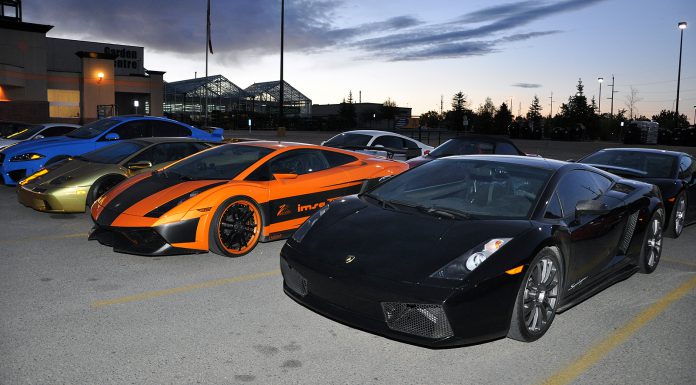 The sun hadn't even come out yet, but our departure time was looming. It was 5:00 a.m. Mountain Standard Time, and over 40 exotic cars sat silently in a large parking lot.
The drivers gathered inside a local A&W restaurant for the driver's briefing and for rally registration. As Zahir Rana of ZR Auto began to speak, a hush fell over the crowd. he gave us an overview of what we would expect, and the rules of the rally. Not soon after, we headed out to our cars and began our journey into the Canadian Rockies.
Still under the cover of darkness, our group headed North on a series of roads, leading us to Kootney National Park. The reason for our early departure was to avoid traffic, police and to give us an opportunity to have the roads to ourselves.
We began driving as a tight pack, with all 40 cars visible, but our lead car, a white Audi R8, picked up the pace with a black Aston V12 Vantage and Hennessey Ferrari 458 Spider close in tow. The Mercedes CLS 55 AMG we were given for the rally kept up very well, and even helped us stay ahead of many of the supercars in our group.
Our Mercedes was not normal by any means, it had been heavily modified to 640hp by ZR Auto with performance parts from German tuner, Kleeman. We followed the fast crew right through the mountains, When we reached our first checkpoint, we pulled over and waited for the rest of the crew to catch up.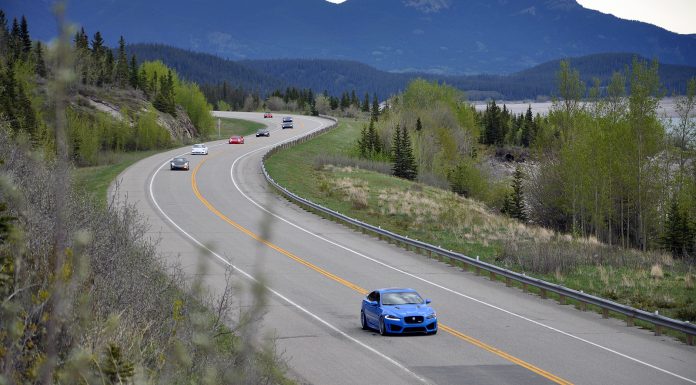 With the scenic view of the Kootney National Park as a backdrop, everyone was eager to take photos of the large group of supercars. Others decided to use the scenery for different reasons. One crazy guy who we have come to know as 'Rocket Ron,' took his Hennessey HPE700 458 Spider for a spin around the area and lit up his rear tires with some high-octane drifting.
Before long, everyone got back into their cars, leaving us on the top of a hillside, scrambling back to our car and needing to play catch-up for a bit. Luckily, our supercharged Mercedes caught us right back up to the group. We passed the crew and got ahead of them once again. I can't say enough about how fast this orange Mercedes CLS is!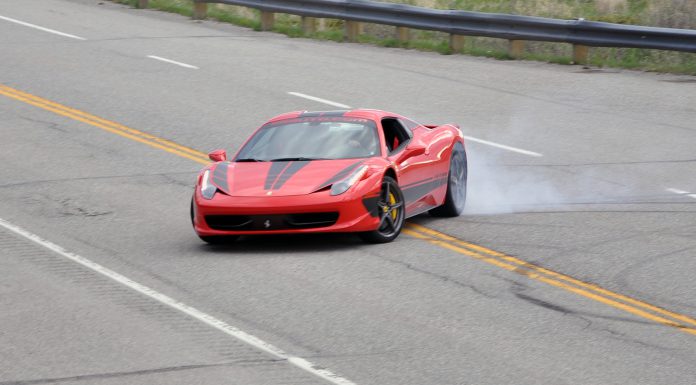 We continued on our way through the mountains, heading South-West towards British Columbia. As we continued onward, the group began to split up as some cars needed to stop for gas. We stayed with a red Lamborghini Diablo, red Ferrari 328 GTS, black Gallardo and black Superleggera for a significant portion of the next stage of the rally.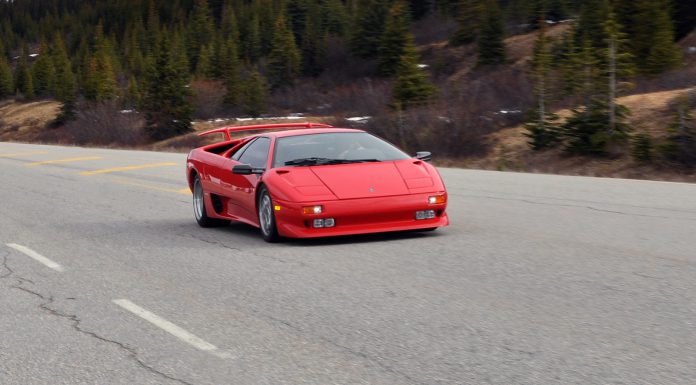 It wasn't until an hour later when we caught up to the Edo Competition Ferrari F40, Lamborghini Diablo, Ferrari 458 Italia and a few others at an ice cream shop in the interior region of British Columbia. We rallied with this crew for another three hours until we reached the town of Vernon, where the group got stuck behind us at a traffic light.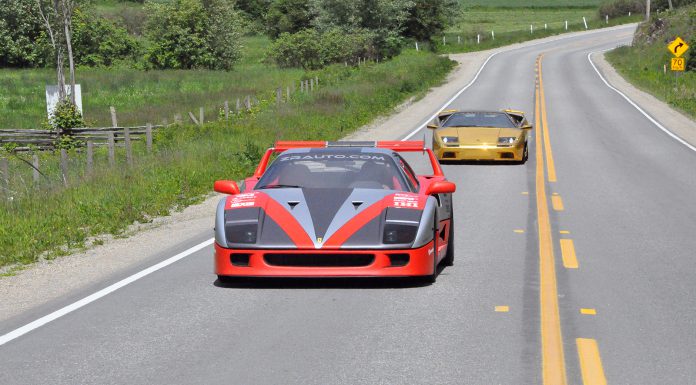 We were on our own once again. As we made our way through the twists and turns, our route took us almost to the Canadian – U.S. border. We caught up to a pair of Porsche 911's, a Novitec Ferrari 360 and Lotus Elan, who we rallied with through the mountains. One of the Porsche's took a wrong turn and headed down a dirt road, only to figure out they were going the wrong way. The blacked-out Ferrari 458 Italia also took that wrong turn a few minutes later.
Our crew of four headed down a twisty mountain pass. We could finally see our destination, Osoyoos, British Columbia. The winding mountain roads took us down the face of a mountain, leading us right to our hotel, the Spirit Ridge Resort. As we pulled into the parking lot, we saw over 50 exotic cars from all over Western Canada, and even a few from the United States. We were finally here, third to arrive from the ZR Auto crew.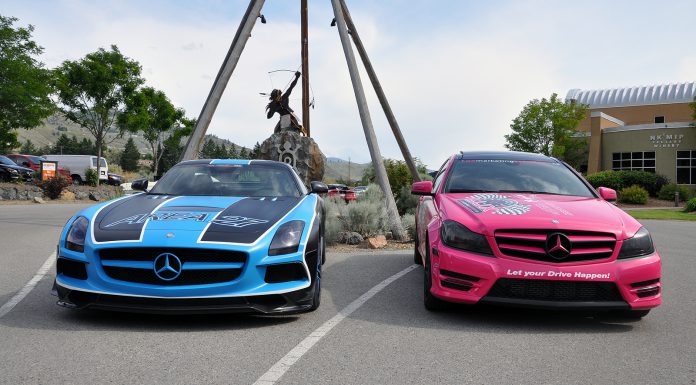 As the day winded down, we enjoyed a welcoming ceremony from the local Native tribe and sat down for a nice meal before heading off to bed. Our drive took us over 1,200km in a period of 13 hours. How's that for the first day of the rally?