The fourth round of the Maserati Trofeo World Series went down at the Virginia International Raceway where Romain Monti extended his championship lead after winning Race 1 and finishing Race 2 in second place. Despite carrying an extra 50 kg in his car as per the regulations, the Frenchman proved his competence and forced his way up from sixth place – where he started – to flashing across the finish line in first place.
Second place in Race 1 went to Lino Curti who had led for most part of the race until he made a critical error on lap 15. The Italian spun his car on the grass rendering his lead vulnerable, Monti grabbed the opportunity and went for the win. Adrien De Leener showed incredible performance after starting from tenth but finishing in third place on the podium. Guy Cosmo was unlucky after making a false start despite starting from second place, he was given a drive-through penalty for that error.
Freddie Hunt, son of the 1976 F1 world champion James Hunt had started the race from pole but a transmission problem saw him drop down to seventh place. Elsewhere in the race, Giuseppe Fascicolo took fourth place ahead of Carlo Curti. Riccardo Ragazzi who is Monti's closest rival in the championship finished the race further down in sixth place.
Reflecting about his race, Monti said, "It was not an easy win. It was my first time at this venue and I was also limited by the extra 50kg I was carrying. My aim was to make as few mistakes as possible and to try to stay on the track; this turned out to be the winning formula. I will still have the extra weight tomorrow and, with today's finishing positions being inverted, I will have a few drivers to overtake. This will make things even tougher"
Race 2 was filled with incidents as many drivers veered off the track, it was Giuseppe Fascicolo who crossed the finish line first ahead of Monti and Alessandro Iazzetti. It was the first Maserati Trofeo win for Fascicolo and the best finish ever for Lazzetti. Monti's second place finish despite the extra weight saw him extend his lead over Ragazzi to 46 points.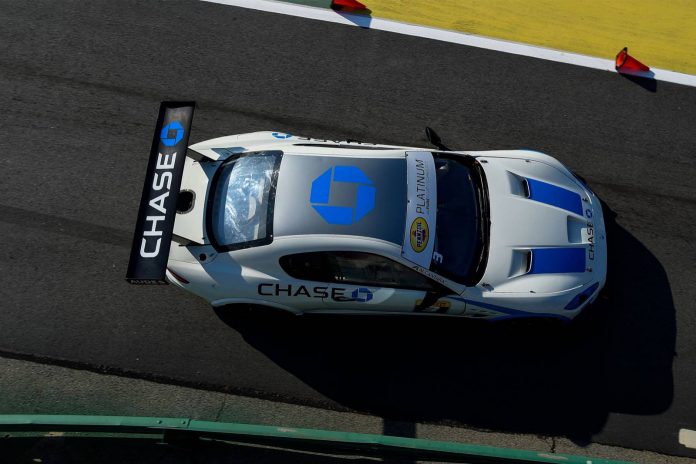 Fourth place went to Carlo Curti who had made contact with American Tom Long on lap 11, Long suffered a puncture. Patrick Byrne took fifth overall ahead of Ragazzi who finished in the same position as Race 1. The race was suspended a number of times due to various incidents including that of Mauro Trentin who had made contact with Richard Denny on lap 9.
There was a Maserati GTS MC which was taking part in the race as part of a development program ahead of its launch in the Pirelli World Championship on September 13. Meanwhile, Round 5 of the Maserati Trofeo World Series will head over to Japan on 25 October at the Suzuka Circuit.