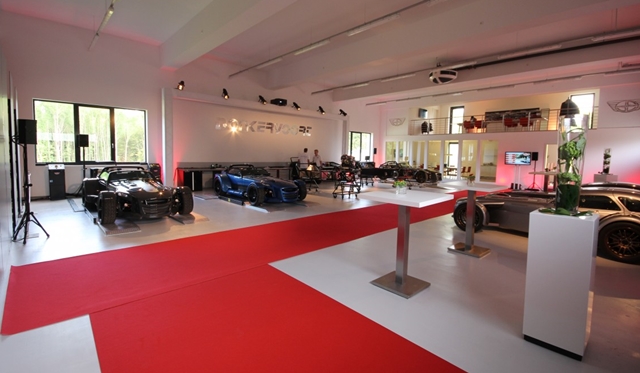 Last weekend, Donkervoort Automobielen opened their brand new location at the Bilster Berg Drive Resort in Germany. On 24 May, after nearly a year of preparation, the doors of hall A2 were opened in an event that attracted interest from public and press.
The festive opening ceremony was attended by more than 250 invited guests from all over Europe who celebrated one more milestone in Donkervoort's nearly 36-year history. Joop Donkervoort, son Denis, Hans-Jürgen von Glasenapp (CEO of Bilster Berg Drive Resort) and Alexander Thorstensen (general manager of Donkervoort's new German location) opened the new premises as a team. Donkervoort also welcomed the owner of the Bilster Berg Drive Resort, Marcus Graf von Oeynhausen-Sierstorpff, as a special guest.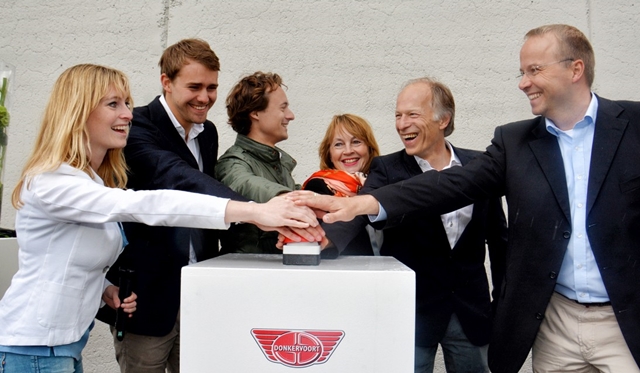 Following the opening, the guests had the opportunity to behold the roughly 400 m² premises with their own eyes and enjoy the unique surroundings, along with a number of brand new D8 GTOs that were on display. Among these GTOs was another première: the first D8 GTO destined for Germany, which was delivered to the new owner during the opening.
Under the Donkervoort credo 'no compromise', the promise of the ultimate experience offered by this unique location was fulfilled: some 50 Donkervoort drivers took their first ride on the challenging and exciting 4.2-kilometre-long track. Long into the evening the mingling guests were still enthusiastically reliving this fantastic experience!