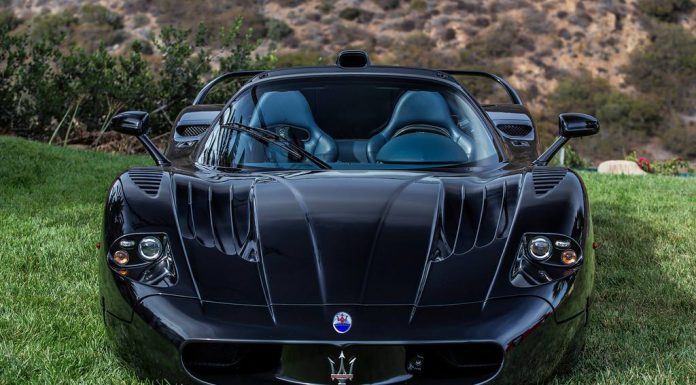 Hypercars are considered to be the most elite and respected cars in the automotive world. We are lucky to see just a handful of revolutionary cars a decade, cars such as the Bugatti Veyron and more recently the trio of hybrid machines in the form of the McLaren P1, Porsche 918 and Ferrari LaFerrari. But before these relatively new cars arrived, there were some cars which really shone in the early 2000′s. One of those is the Maserati MC12!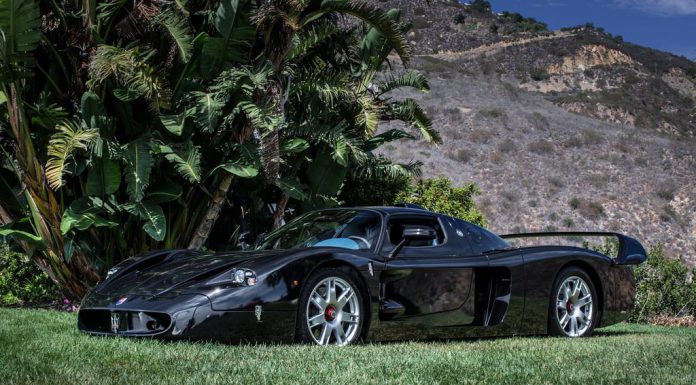 The MC12 is a remarkable car with just 50 being built making it eight times as rare the the Ferrari Enzo on which it is based! Of those 50 cars 49 were finished in the traditional pearlescent white and blue livery leaving one car, the car that is for sale today! The individual, a member of a royal monarch, insisted that their car be finished in black and so it was!
The Maserati is powered by a 6.5 liter V12 engine sourced from the Enzo, with a total output of 620 hp and 652 Nm of torque. It can do a nought to 100 km/h in 3.8 seconds and an maximum of 330 km/h, certainly no slouch by any standard. This spectacular example if for sale at Ferrari at Newport Beach with just 800 miles on the odometer!