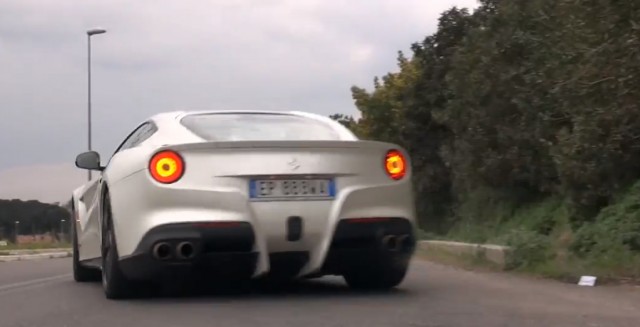 With its trademark 6.3-liter V12 engine delivering an insane 731 hp, the sound produced by the Ferrari F12 Berlinetta is unmistakeable. However, when fitted with an aftermarket exhaust courtesy of Capristo, that insane Italian soundtrack is lifted to an entirely different level.
[youtube]https://www.youtube.com/watch?v=K_tiESoXDrE#t=121[/youtube]
Filmed from the outside, in the cabin as well as from a GoPro mounted at the rear, the scream this F12 Berlinetta produces is truly addictive!