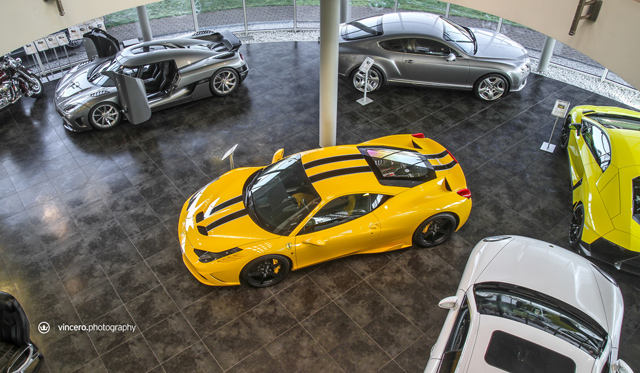 Ostrava is located in north-eastern Czech Republic, respectively, in Moravia near the Polish border. This city is famous for its mining past and for the renowned street – "Stodolní" where the party never ends. However, we're not here to talk to you about the city, more interesting attraction for us in the city is the small showroom called AR Cars which offer exclusive cars and we had opportunity to visit it! For first time in the Czech Republic every spectator and client can see two brand new Italian supercars, both yellow, with the Ferrari 458 Speciale and Lamborghini Aventador LP720-4 50° Anniversary.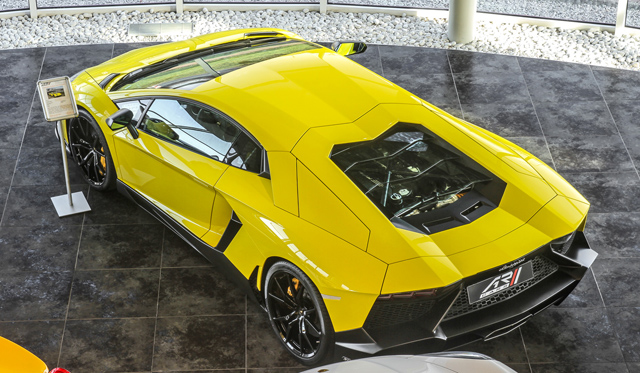 Supercar maker Lamborghini celebrated its 50th anniversary this year with the Aventador LP720-4 50° Anniversary which is inspired by unique Aventador J made only in a single copy. This "Czech" Aventador is the ninth and last piece made this year with serial number 70 with editions numbering only 100 pieces. The Aventador 50th Anniversary features a new 6.5 liter V12 engine that produces 720 hp at 8,250 rpm and 690 Nm at 5,500 rpm. Combine this with Lamborghini's version of launch control and you can reach 100 km/h in less than three seconds – 2.9 to be precise. If you want to buy this, it'll set you back about € 504,560 include VAT.
Another exclusive piece in the showroom is the successor to the Ferrari 430 Scuderia, the Ferrari 458 Speciale with racing black stripes. The Ferrari 458 Speciale receives a modified variant of 458's 4.5-liter V8 engine. In this stripped out race-car for the road, it delivers a total of 597 hp and 398 lb-ft of torque making it the most powerful naturally aspirated V8 engine ever produced by Ferrari. Weight reduction is a big part of the philosophy, the Speciale loses 195 kg over the standard 458 Italia at 1,290 kg. This means this menacing looking athlete will hit 100 km/h from nought in under 3 seconds. This Speciale can be yours for around € 300,958 including VAT.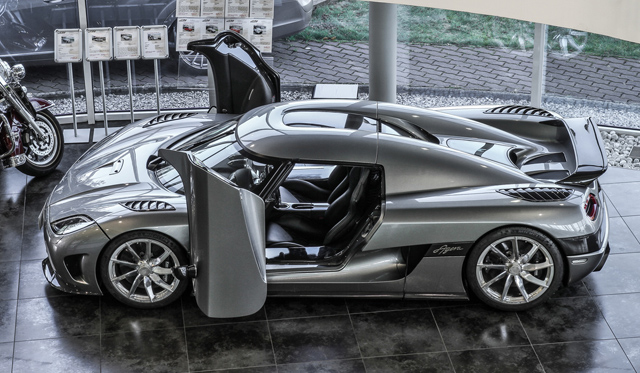 And finally, we have a Koenigsegg Agera, which is the only one in the Czech Republic, and for sale at € 966,790 including VAT. The Koenigsegg Agera features a 5.0 liters twin-turbocharged V8 engine producing 960 hp and 1,100 Nm of torque at 4000 rpm and has a top speed of over 380 km/h and can hit 100 km/h in just 3 seconds.