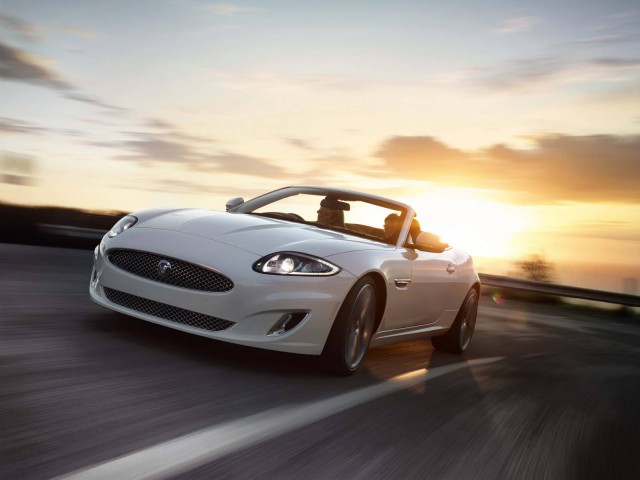 In addition to the release of the Jaguar XK Dynamic R, the British automaker has revealed the Jaguar XK Signature upgrade available for both the standard XK Coupe and XK Convertible.
Under the hood, the Jaguar XK Signature features a 5.0-liter V8 engine delivering 379 hp and a total of 515 Nm of torque. As a result of this potent powerplant, the Jaguar XK Signature can hit 60 mph in just 5.2 seconds in Coupe specification and reach the same mark as a convertible in 5.3 seconds. The top speed for both Signature Coupe and Signature Convertible variant is electronically limited to 155 mph.
The 5.0-liter V8 powering the car is the third-generation of this famous Jaguar powerplant. It features advanced spray-guided direct injection (SGDI) as well as dual independent variable cam timing. This engine has been created from lightweight aluminium.
Mated to the engine is a six-speed XF automatic transmission with steering wheel mounted paddle shifters. The Jaguar XK Signature also features Dynamic Stability Control offering four modes: Normal, Winter, TracDSC and DSC Off each providing different driving experiences.
From a visual standpoint, the Jaguar XK Signature features leather seats available in either Ivory or Charcoal. Additionally, this improved interior includes Canvas Suedecloth headlining, Figured Ebony veneers and metal sports pedals. Completing the changes are a set of 20-inch Kalimnos wheels at all four corners with 20-inch Takoba wheels also available.