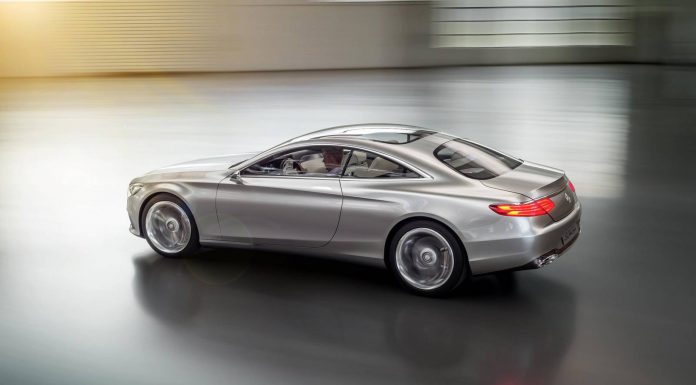 Ever since being unveiled in concept form at the IAA Frankfurt Auto Show in September last year, numerous prototypes of the Mercedes-Benz S-Class Coupe have been spotted testing in all corners of the globe.
Now the news has come that the production-ready S-Class Coupe will indeed arrive this year and is set to cost around £75,000 in the United Kingdom. It is also predicted at this stage that the Mercedes-Benz S-Class Coupe will make its world debut at the Geneva Motor Show in early March.
While we'll obviously have to wait until Geneva to see how the S-Class Coupe looks, if the concept version is anything to go by, it will be much sleeker than the regular S-Class sedan and a fitting replacement to the CL-Class coupe.
As a matter of fact, Mercedes-Benz design boss Jan Kual recently revealed that the design of the S-Class Cope Concept is very similar to the production version. He said that the production car will be approximately 20mm narrower than the concept car and 30mm higher. Additionally, the road-version will feature a slightly modified front end and 20-inch wheels instead of the 21-inch monsters found on the concept car.
However while the exterior of the customer spec Mercedes-Benz S-Class Coupe will be similar to the concept, the futuristic interior is further from production reality with the concept's being created to be as beautiful as possible.
[Via AutoExpress]