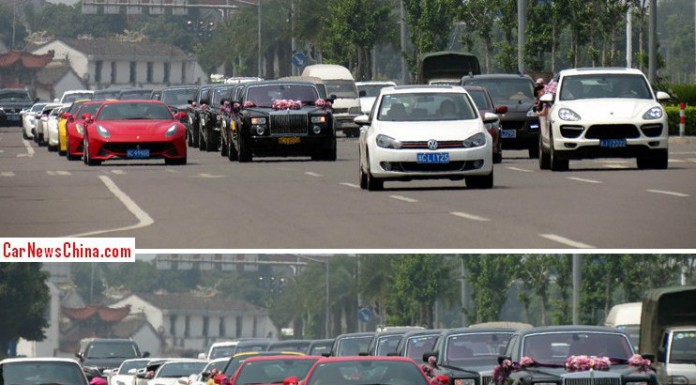 While China may be communist which preaches the spreading of wealth, the booming Asian nation is still clearly divided by the extremely wealthy and extremely poor. In an epic show of affluence, a wedding recently held in the city of Wenzhou in Zhejiang Provide gathered together some of the world's greatest supercars together as well as no less than 10 Rolls-Royce Phantoms!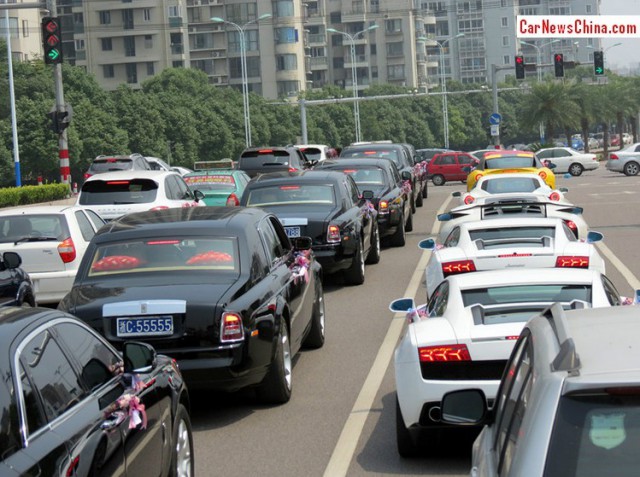 Additionally, a Rolls-Royce Ghost was at the wedding. As for the supercars, there were two Lamborghini Gallardo LP560s, a stunning white Lamborghini Murcielago LP670-4 SV, Ferrari 458 Italia, Ferrari 599 GTO as well as two Ferrari F12 Berlinettas! What's more, a whit Porsche Cayenne was used as the camera car!
If you have the money and love exotic cars, then there's simply no better way to celebrates than like this!
[Via Car News China]