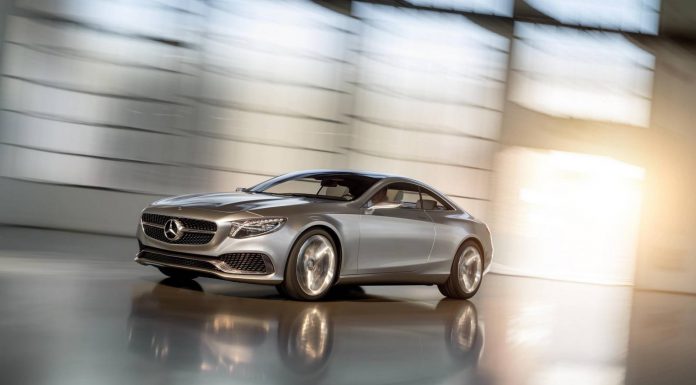 According to Mercedes-Benz design boss Jan Kaul, the Mercedes-Benz S-Class Coupe Concept is very close to the production version which will hit showroom floors sometime next year.
While speaking to Autocar about the production version of the Mercedes-Benz S-Class Coupe Concept, Kaul revealed that it will be approximately 20mm narrower than the concept car and 30mm higher. Additionally, the road-version will feature a slightly modified front end and 20-inch wheels instead of the 21-inch monsters found on the concept car.
"A car like this is very much part of Mercedes' coupé history; when we started on the project we imagined the kind of car that might be driven in a James Bond movie," says Kaul.
"Although the car is part of the S-class family with the prominent dropping line detail on the side of the car, the stretched proportions are completely different, with the greenhouse pulled right back. The car has a high shoulder and deep shoulders over the rear wheels."
However while the exterior of the customer spec Mercedes-Benz S-Class Coupe will be similar to the concept, the futuristic interior is further from production reality with the concept's being created to be as beautiful as possible.
When discussing the design of the S-Class Coupe Concept's interior, Kaul said, "The overall interior architecture is from the production model. With the dashboard we split it into two, separating the upper and lower elements, emphasizing that with the trim. The lower half of the dash is set very low, which meant we had to re-position the passenger airbag. The top half is designed to be sensual and free flowing: the lines run around into the door trims and the rest of the cabin."
[Via Autocar]