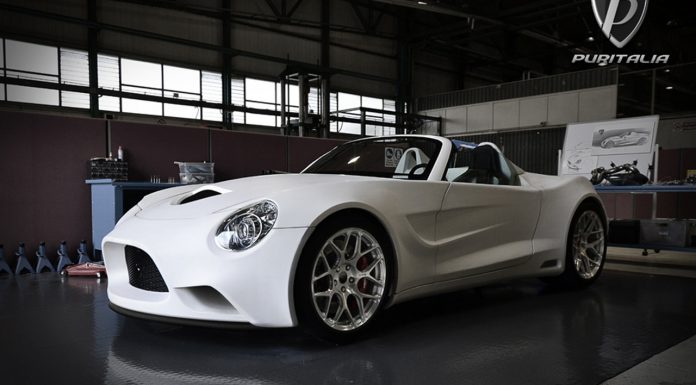 Remember the strange Puritalia 427 Roadster we previewed way back in 2012? Well, ever since that online debut, we thought the company could have simply folded during the development of the supercar. However, the Puritalia 427 Roadster is still alive and the following images of the first near production-spec 427 have been revealed.
While final testing and development of the Puritalia 427 has yet to be done, the company behind it (Puritalia if you didn't already guess) is promising it to be quite the performance car. Some of the most prominent features of the Puritalia 427 Roadster suggesting that it is indeed the real thing is the fact that it features an aluminium tub combined with a tubular steel subframe. Additionally, it features lightweight carbon fiber bodywork. As a result, Puritalia suggests that its first attempt at a supercar only tips the scales at 2,403 pounds.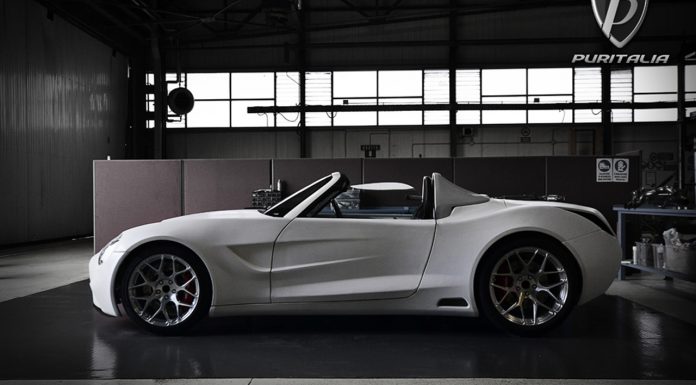 Under the hood, the Puritalia 427 will be powered by a 5.0-liter V8 engine delivering 445 hp in base specification. However an optional supercharged variant is available with that tipped to deliver an insane 605 hp. When combined with the light curb weight, the Puritalia 427 promises to be potent on paper at least.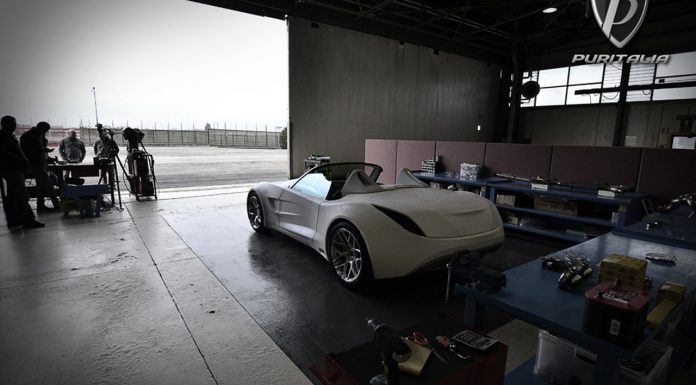 As the design and also the name may have suggested, the car pays homage to the original Shelby Cobra.
Additional performance stats are expected to be released after final testing has been conducted.