The brand new factory for the BAC Mono sports car was officially opened today by the Mayor of Liverpool. The major relocation of the BAC factory, which stands for Briggs Automotive Company, was supported by the Mayoral Investment Fund in the city.
The 11,000 square foot facility in the Speke Hall Industrial Estate will create 60 high-end manufacturing jobs and by 2015, it is hoped the facility will see production of the BAC Mono reach around 100 units annually. BAC's decision to relocate to Liverpool is a major coup for the city to further strengthen the regions reputation in the British automotive industry. Don't forget, Liverpool is also home to massive Jaguar Land Rover Halewood plant.
When discussing the factory opening, Mayor of Liverpool Joe Anderson said, "We've worked hard for over a year, through my Mayoral Investment Fund, to bring BAC to Liverpool, and I'm absolutely delighted that it's now all systems go for their first-class manufacturing facility. I can't wait for production of the Mono to officially get underway.
"This deal will create new jobs, new apprenticeships and new supply chain opportunities. It's great news for our city and is another example of how I am delivering on my Mayoral pledge to make Liverpool the preferred choice for investment and jobs."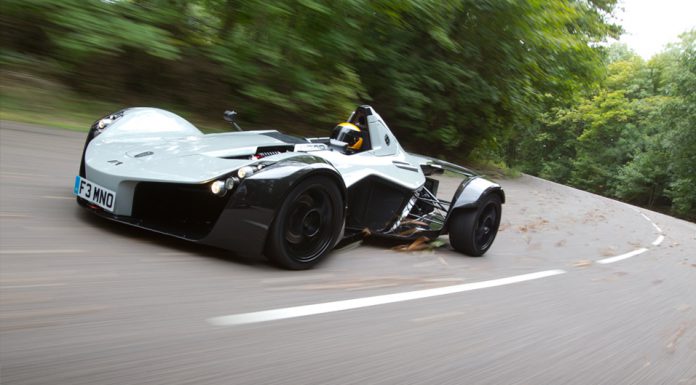 As a reminder, the BAC Mono is powered by a 2.3-liter four-cylinder engine courtesy of Cosworth. It delivers a potent 285 hp and is mated to a Formula 3000 six-speed sequential transmission created by Hewland. When combined with the light overall weight of the Mono, it can sprint to 100 km/h in just 2.8 seconds and a top speed of 274 km/h.