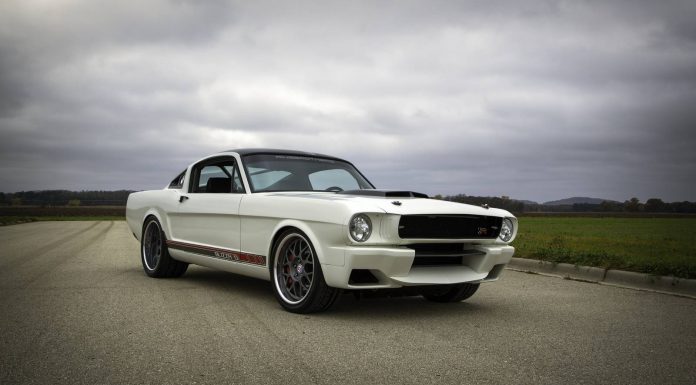 Renowned custom car build Ringbrothers has unveiled one of the most powerful custom Mustang fastbacks to ever hit the SEMA show floor, and it looks insane! Named Blizzard for its brilliant white paint job, this redesigned take of the classic Mustang made its official debut in the Global Finishing Solutions booth in the SEMA Show's North Hall.
Blizzard gets its power from a remarkable engine and not that that you expect to see on a road car. Its features a highly modified 351-based 427cid V8 engine NASCAR Sprint Cup Series style engine build by Wegner Motorsports, yes you read that right a NASCAR engine! Induction is handled by a Holley carburetor and exhaust is funneled through Flowmaster Mufflers. To keep this gigantic engine cool, Ringbrothers installed a 'Be Cool' radiator and fan setup that keep the engine running at its most comfortable temperature while Royal Purple lubricants work to keep everything running smoothly. The staggering 710 horsepower is delivered to the rear wheels through a Bowler five-speed manual transmission and a John's Industry differential that we imagine will be quite a handful to driver at speed.
Putting all of the power to the ground are a set of HRE 560R forged wheels shod in Nitto Invo tires that measure 265 at the front and 325 for the rear wheels. Baer six-piston calipers have been installed behind the intricate wheels and will certainly be put to good use considering this cars power.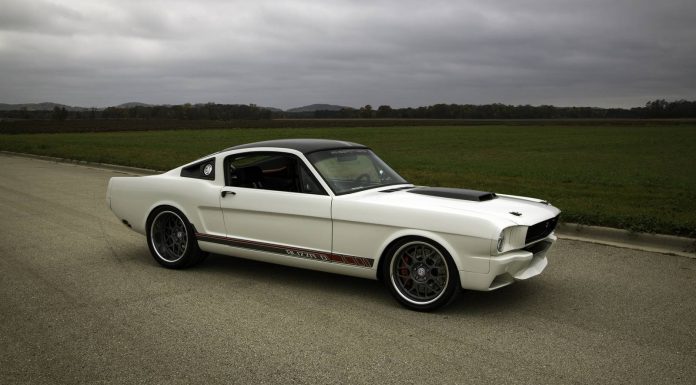 After incredibly long planning to craft every line and curve, Ringbrothers' sprayed Blizzard in its Global Finishing Solutions Ringbrothers Limited Edition Performer paint booth with BASF Glasurit Waterborne 90-Line 'Blizzard White' paint over Ringbrothers' custom carbon fiber roof, deck lid, bumper, side scoops and hood.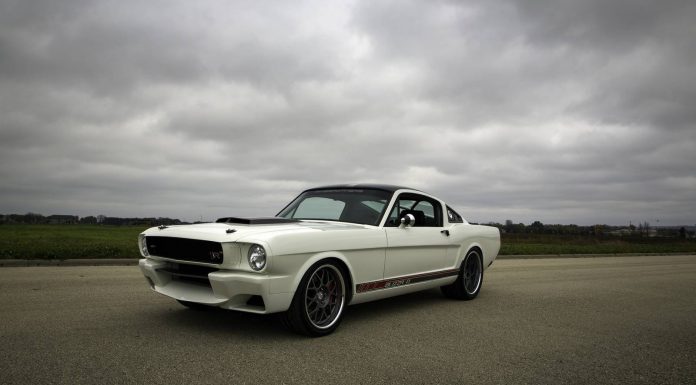 Of course this is not the first creation the tuners have taken to SEMA. Last year the Ford Mustang GT Ringbrothers Edition was unveiled and it was just as awesome!