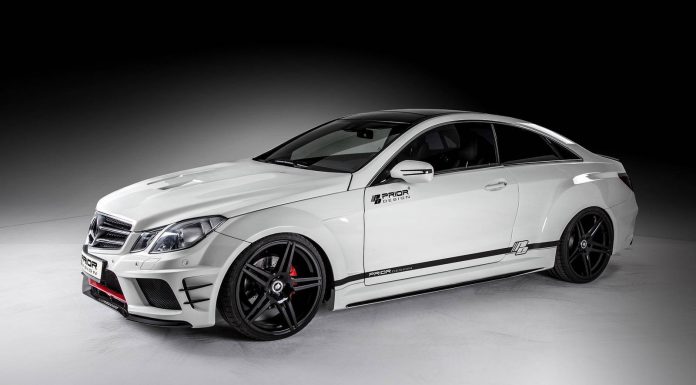 Mercedes never made an E63 AMG Coupe and even they announced that they should have done. Tuners Prior Design have taken matter into their own hands. The results as you can see are spectacular. This is the E-Class Coupe PD850 Black Edition and it is clear that a substantial amount of work has gone to making sure it look mighty aggressive!
This is not the tuners first go at tuning the E-Class coupe, a more subtle version of the car surfaced a few months ago but the aero-kit sure makes a difference. The Widebody Aero-Kit includes front bumper, rear bumper (including revised diffuser), side skirt, front fenders, rear widenings, trunk spoiler and front bonnet add-on.
This car has a number of optional parts such as the gorgeous Prior-Design PD1 Wheels, slim line day time running LED's and exhaust tips. Complete exhaust systems are also available to transform the vocals of the E-Class Coupe.
What do you think of the the package? Overkill or some well need aggression?