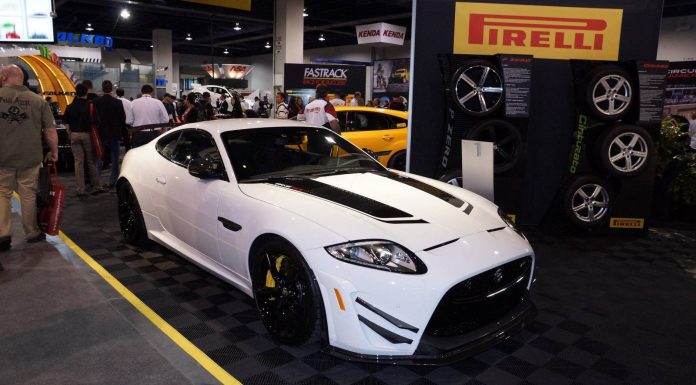 The first two days at this years SEMA show have been incredible. There have been cars, bikes and girls of all shapes and sizes. From golf karts that look like Ford Mustangs to the ridiculously pink Lamborghini Aventador Roadster that is owned by one Nicki Minaj, SEMA has it all!
The cars that made an appearance were remarkable but being an American show, the highlights of course are the outrageous muscle cars. A handful of 2014 Corvette Stingrays were out and to impress and certainly did, but SEMA is about ludicrous tuning and none do that as well as Ringbrothers. Their NASCAR-Powered 1965 Mustang Blizzard, a personal favourite and a classic Mustang with an bonkers 710 horsepower under the hood, as the name suggests, from a NASCAR engine!
Here's a gallery of the cars that include a beautiful Mansory Renovatio McLaren Mercedes SLR Roadster finished entirely in carbon fibre and a bunch of swollen over-powered Fords! Enjoy!