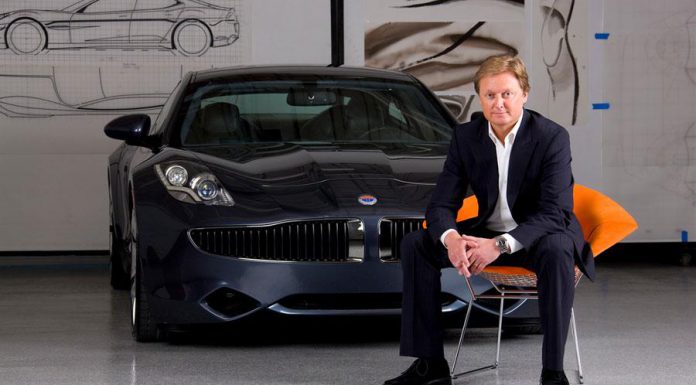 Following the recent announcement that Fisker Automotive's remaining assets would hit the auction block, reports have emerged suggesting that Hong Kong billionaire Richard Li was the winning bidder.
However, it's not quite that straightforward. Rather than physically paying for Fisker's assets, Li has simply purchased the government loan owed by Fisker Automotive which would thus help him restructure Fisker and possibly bring the American firm avoid bankruptcy. Consequently, this purchase could really prove beneficial for equity investors.
While it's currently unclear just how much Richard Li's winning bid was, Fisker currently owed the U.S. Department of Energy $168 million and the minimum bid to allow participation in the expensive auction was $30 million. So to put it simply, whatever the cost was, it was more than most can afford.
Richard Li was one of two other groups bidding to purchase Fisker. The first was the duo of former General Motors executive Bob Lutz and Chinese giant Wanxiang as well as German investment group Fritz Nols AG.
This sale will hopefully mean the end for the hell which Fisker Automotive has suffered the past couple of years. The electric car manufacturer lost dozens of completed Fisker Karmas during the horrific Hurricane Sandy and earlier this year, the company's founder, Henrik Fisker left the company and testified in front of the U.S. Congress. Additionally, the vast majority of the Fisker's staff were laid off earlier this year.