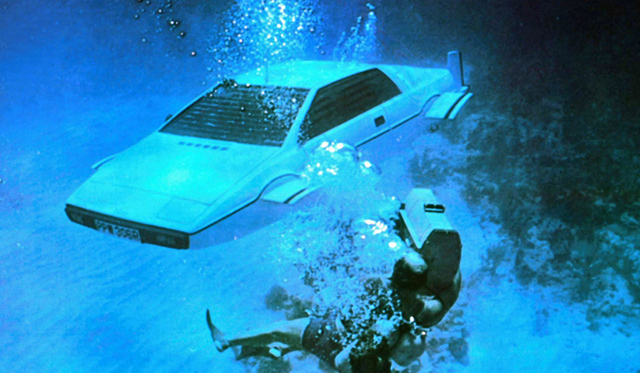 Earlier this year, it was revealed that the original Lotus Esprit Submarine from the James Bond movie 'The Spy Who Loved Me' was set to hit the auction blocks. After selling the car in London for $966,560 last month, it has been revealed that the mystery buyer was in fact Tesla Motors CEO Elon Musk!
Considering Elon Musk's wealth, this isn't all that surprising. What is surprising however, is what Musk plans on doing with the car. Musk hopes to install the electric powertrain of the Tesla Model S into the car and modify it into a road-going car. While we certainly respect Musk's creativity which has obviously made him the billionaire that he is today, we can't help think that the value of this unique film star would continue to rise if left as is.
Whatever happens to the car, it already has a very unique history. A total of six Lotus Esprit's were used during filming and this one is said to have appeared in the movie longer than the rest of the cars. The car was originally built by Perry Oceanographic, based in Riviera Beach, Florida. In the movie, it was driven by Don Griffin, a retired U.S. Navy SEAL and test pilot for Perry Oceanographic. Back then the car cost $100,000 to build, equivalent to $500,000 in today's money!
After being used for filming under water in the Bahamas, the car was shipped to Long Island, NY on a 10 year rental space paid in advance. In 1989 it was a put under a 'blind' auction and has since been shown at various events including at the Petersen Automotive Museum. Hopefully Elon Musk will continue to care for it!