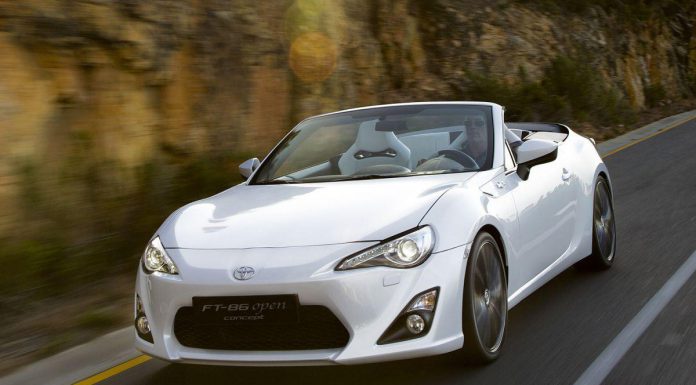 It looks like the Toyota GT86 Convertible is teetering on the brink of death with the Japanese automaker believed to have put the car on the backburner for the time being.
As you may recall, the Toyota FT-86 Open Concept was revealed at the Geneva Motor Show in March this year. However, as its name suggested, the FT-86 Open Concept was just that, a concept designed to showcase how a possible production variant would look.
However, there are currently no plans to create a convertible Toyota GT86 or Scion FR-S anytime soon with the model not appearing on Toyota's 2014 or 2015 plans.
No official reason for the cancellation has been given, but the weight of the vehicle is reportedly an issue with Toyota still having some development to do before the rigidity of the car could come anywhere close to the regular GT86 coupe. Additionally, Toyota is currently working hard with BMW to create a new joint-venture sports car and could see that project as more financially viable than creating such a niche car as the Toyota GT86 Convertible. Additionally, this partnership is set to spawn a new sports car platform which the next-gen Toyota GT86 could utilise.
Toyota refused to comment on these reports, with a spokesman declaring that the company doesn't speculate on future models.