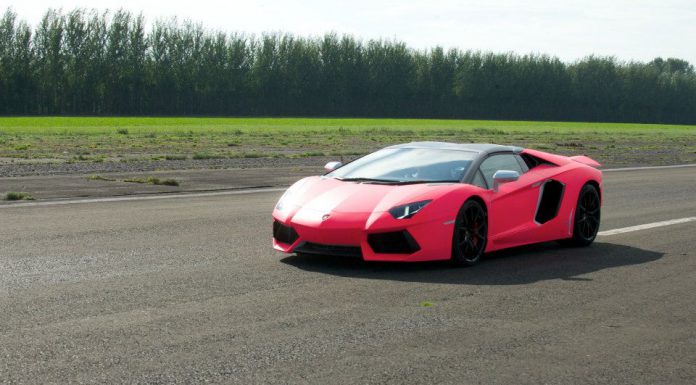 Following the recent gallery and images we brought you of the touching story of Emilia Palmer going for a once-in-a-lifetime ride in a pink Lamborghini Aventador Roadster with Richard Hammond, the following video has been released!
[youtube]http://www.youtube.com/watch?v=1qrIX3G5LIk[/youtube]
With the help of Rays of Sunshine, Emilia's dream came true when H.R. Own Lamborghini Pangbourne lent their press Lamborghini Aventador Roadster to Yiannimize Refined vehicle wrapping. The company then plastidipped the rare Aventador Roadster in hot pink just like Nicki Minaj's dream Aventador!
TopGear star Richard Hammond collected the car and Emilia from her home before treating her to a few high-speed runs at a nearby airfield! A dream truly made reality. The car has since returned to its stock 'Bianco' white finish but will always be remembered by Emilia in its shocking pink coat.