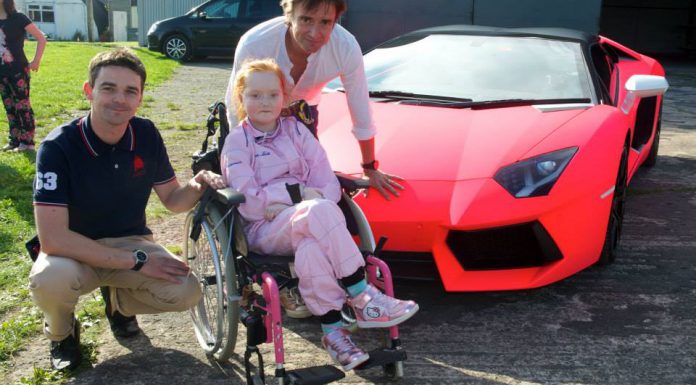 Charity and supercars often work hand in hand to blur the borders of reality and dreams, bringing happiness to the less fortunate and unwell. Previous charitable automotive acts include a number of meets and events to raise money for charitable organisations. A generous donation was made by an individual who donated a very bright pink Rolls-Royce Ghost to be auctioned for a Breast Cancer Charity.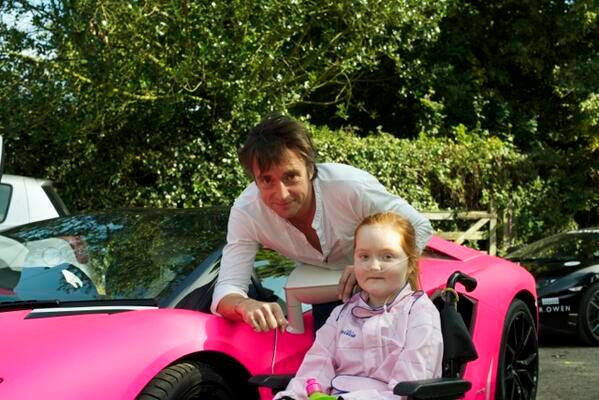 A young girl named Emelia has always dreamed of having a ride in a pink Lamborghini and with the help of a children's charity called Rays of Sunshine, it looked as of her dream may come true. Only one question remained, where to find a pink Lamborghini? Queue H.R. Owen Lamborghini Pangbourne and their press Aventador Roaster.
With the help of Yiannimize Refined vehicle wrapping, the white press car was transformed into Barbies, and Nicki Minaj's, dream car! TopGear star Richard Hammond collected the car and Emilia from her home before treating her to a few high-speed runs at a nearby airfield! A dream truly made reality. The car has since returned to its stock 'Bianco' white finish but will always be remembered by Emilia in its shocking pink coat.