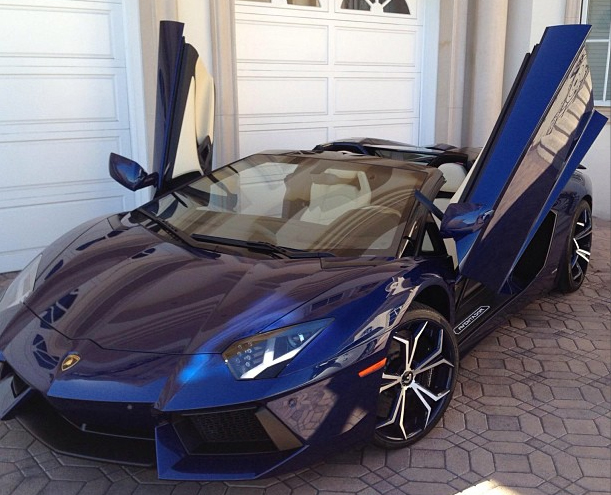 With Nicki Minaj unquestionably the most successful female rapper around at the moment, it comes as no surprise that she has a few spare millions lying around. And just like any real automotive enthusiast would do, Minaj recently spent big on a new Italian supercar.
The following image was posted by Minaj on her Instagram and is obviously of a blue 2014 Lamborghini Aventador Roadster. Finished in Blue Hera, this Lamborghini Aventador Roadster is already one of the most unique going around. However, Minaj has some outlandish plans for it.
It was revealed by Minaj on her Instagram and then confirmed by Exotic Euro Cars LA that the blue Aventador is set to become the first pink Lamborghini Aventador Roadster in the U.S. We can't wait to see the result (whether good or horrible)!