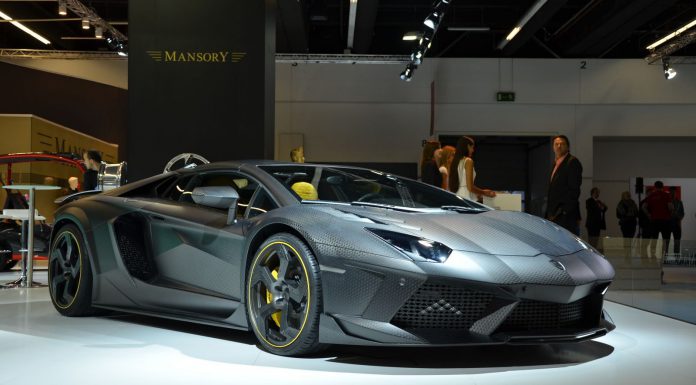 What follows the Mansory Carbonado Coupé, the Mansory Carbonado Roadster of course. The showstopper from the Geneva Motor Show 2013 has now officially lost its head. The car that went on display at the Geneva Motor Show attracted so much attention that Mansory had no problems bringing together enough customers for a limited edition run. The Mansory Carbonado Roadster will now go on display at the IAA Frankfurt Motor Show 2013 with a planned production run of three pieces.
As with the Coupé, the Roadster gets two new Mansory turbochargers fitted to a 6.5 litre V12 engine. The pistons, connecting rods, rod bearings, crankshaft, crank and cylinder head have all been replaced with new stronger parts. The Mansory Carbonado Roadster now has a stunning 1250 hp instead of the serial 700 hp. The newly designed exhaust system with stainless steel tailpipes gives it a unique sound. Performance from naught to 100 km/h is improved with a total time of just 2.6 seconds and a top speed of 380km/h! Torque has had to remain limited to 900 Nm.
The Mansory Carbonado Roadster has the same unique stealth look carbon fibre as the Coupé, developed in-house by Mansory engineers. All body panels have been replaced to create something completely new. The design includes striking air intakes at the front, a new front spoiler, a front lip and daytime running lights. The sides feature a new set of side skirts, larger wheel arches which increase the front by 40 mm and the rear by 50 mm. To finish off the design, the rear diffuser and the rear spoiler have been redesigned too.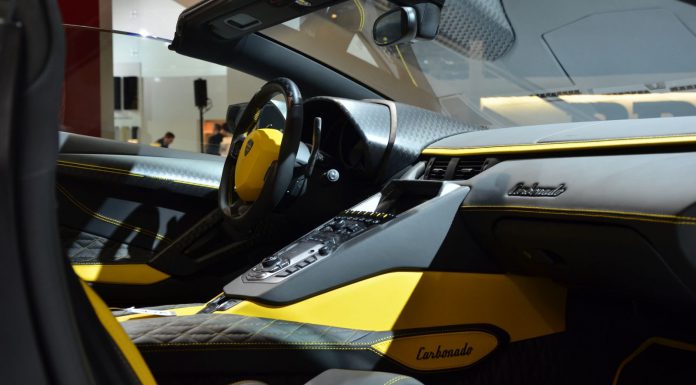 The wheels are Mansory's own design forged light-alloy wheels. They measure 9×20 inches at the front with 13×21 inch rims at the rear. Mansory fit carbon inlays and Pirelli P Zero tyres in sizes 255/30ZR20 at the front and 345/23ZR21 at the rear.

Inside, Mansory upholsterers have fitted the Mansory Carbonado Roaster with plenty of leather and carbon fibre, a new sports airbag steering wheel and aluminium pedals. The Mansory Carbonado Roadster will be copied only three times compare to the six examples planned for the Mansory Carbonado Coupé. Each unit will cost 1,200,000 euros net of tax.