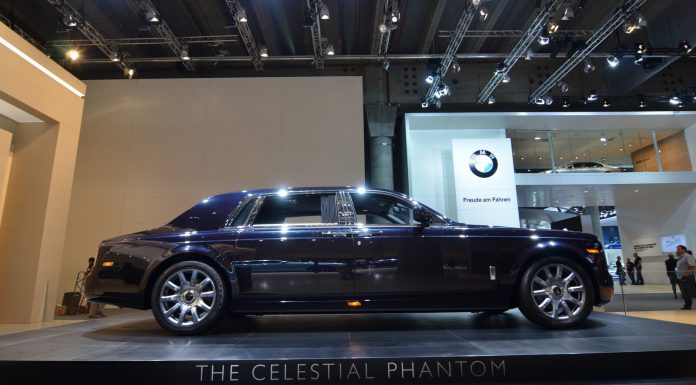 Rolls-Royce have a particularly interesting Phantom-based project on display at the IAA Frankfurt Motor Show 2013 named the Rolls Royce Celestial Phantom Concept. It has a unique headliner which has been created to perfectly replicate the night sky on the south coast of England at midnight on 1st January 2003. What's the significance of that date? Well, that was the day the very first Rolls-Royce Phantom was delivered!
The emergence of the Rolls-Royce Celestial Phantom Concept perhaps points towards the fact that the Rolls-Royce Phantom will soon have reached the end of its product life cycle. It provides a fitting homage to a 10 year old model that remains the modern symbol of luxury and decadent motoring. The unique headliner is actually made up of a thousand fiber-optic lights and is the perfect demonstration of Rolls-Royce's ingenuity and world-class craftsmanship.
Under the bonnet, we suspect that the engine of the Rolls-Royce Phantom Series II remains. It is a silky smooth 6.75 liter V12 powerplant with a 460 hp power rating. The Series II models got a new rectangular LED lower light for the front bumper, a one-piece stamped radiator grill, a new set of single-piece wheels, a new badge design for the side and extended chrome detailing around the side windows.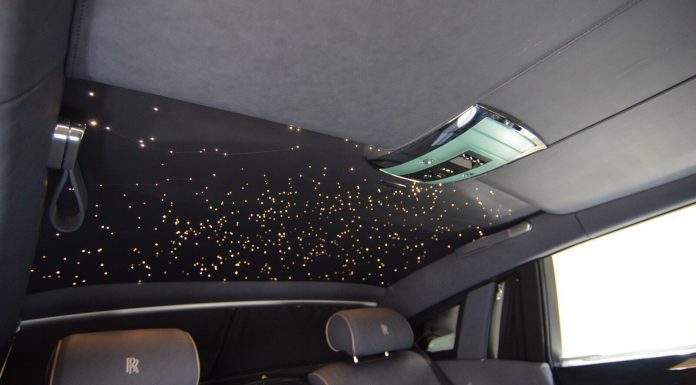 For full details on the Rolls-Royce Celestial Concept visit our earlier article!