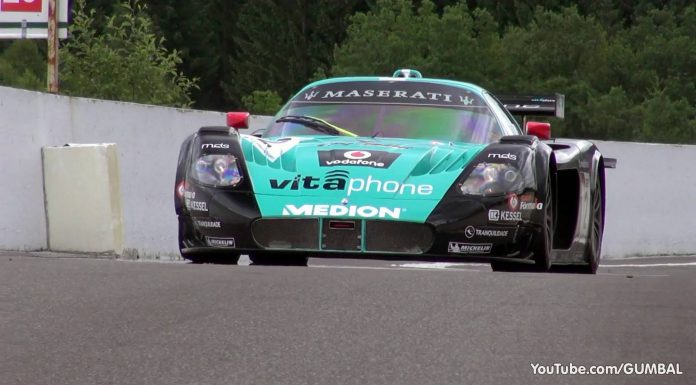 One of just a handful of Maserati MC12 Corsa to ever be delivered to the hands of a private owner was recently filmed ripping up the legendary Spa Francorchamps circuit in Belgium by Gumbal on YouTube!
The Maserati MC12 Corsa is based around the even more potent Maserati MC12 GT1 which competed in the FIA GT GT1 class from 2004 to 2010. As a result of its racing heritage, the Maserati MC12 Corsa was strictly limited for private race track use similar to the Ferrari FXX. Just like the Ferrari FXX, Maserati takes care of all 12 Maserati MC12 Corsas and only permits their owners to drive them on specifically organised track days.
Powering the Maserati MC12 Corsa is the same 745hp 6.0-liter V12 engine as the Maserati MC12 GT1. That's an impressive 120hp more than the standard Maserati MC12 road car.