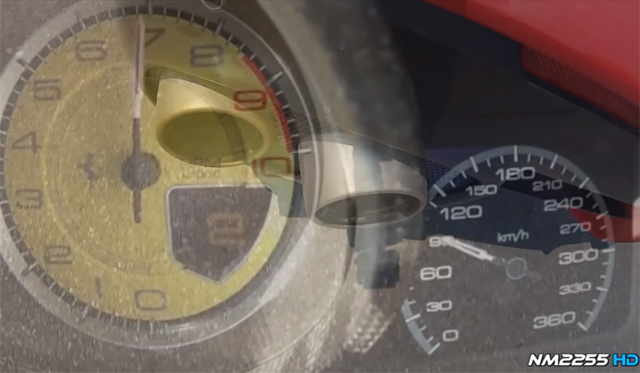 While the Ferrari F12 Berlinetta may not have captured the appeal of the masses like the Lamborghini Aventador, it's without a doubt the best Ferrari produced in recent years with the obvious expectation of the Ferrari LaFerrari.
The 6.3 liter V12 engine found in the Ferrari F12 Berlinetta has a maximum power output of 740hp, which translates to a specific output of 118hp per liter. Torque reaches a peak of 690Nm, 80 per cent of which is available at just 2,500rpm. That engine is mated to an F1 dual-clutch transmission, which has closer gear ratios. The F12 Berlinetta boasts a weight-to-power ratio of just 2.1kg/hp.
The result is that the new Ferrari F12 Berlinetta accelerates from 0-100km/h in 3.1 seconds and from 0 to 200km/h in 8.5 seconds. It also completes a lap of the Fiorano circuit in 1'23", faster than any other Ferrari road car. The Ferrari F12 Berlinetta has a top speed of over 340km/h.
Scaglietti designed an all-new spaceframe chassis and bodyshell using twelve different kinds of alloys, some of which have been used here for the first time in the automotive sector, and employing new assembly and joining techniques. This has resulted in a twenty per cent increase in structural rigidity of the Ferrari F12 Berlinetta while reducing weight to just 1,525kg (70kg less than the previous V12 coupé).
And in NM2255 on YouTUbe's latest video, he filmed the insane exhaust note of the Ferrari F12 Berlinetta as it accelerated from a standstill all the way to 210km/h!