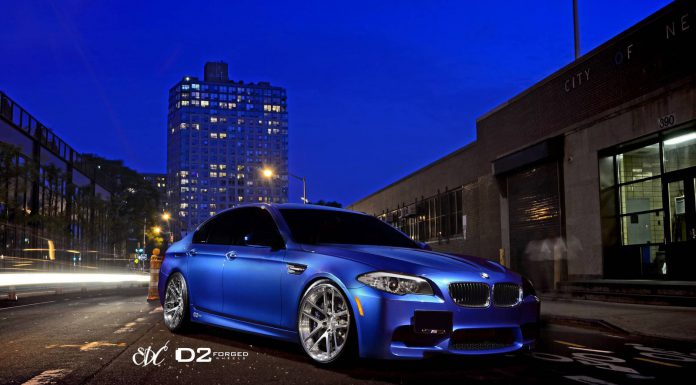 This is one of the latest projects from D2Forged Wheels, based on a car that is gaining a lot of popularity in the wheels industry as is with the entire tuning industry- the BMW F10 M5. For what we know, its predecessor set high bars for it, it had created its own territory which it ruled as the fastest sedan in the world. Knowing as the new generation of M5s do not rule that territory anymore, it sort new methods to acquire its own title, one thing is true; this car has good looks!
When it comes to the aftermarket industry this car has proved that with the slightest change in looks it could either look astoundingly good or fail the test. Depending on your deposition, wheels are the easiest way to alter the looks of any car, D2Forged choose their 21 inch CV8 wheels.
Seeing that it's a Monte Carlo blue paint, the wheels come with a step lip contour and finished in aluminum spoke face in brushed nature to match the body. The windows are highly polished and the car also has full ceramic clearcoat. The wheels are then finished off with a chrome lip to draw the best line while running.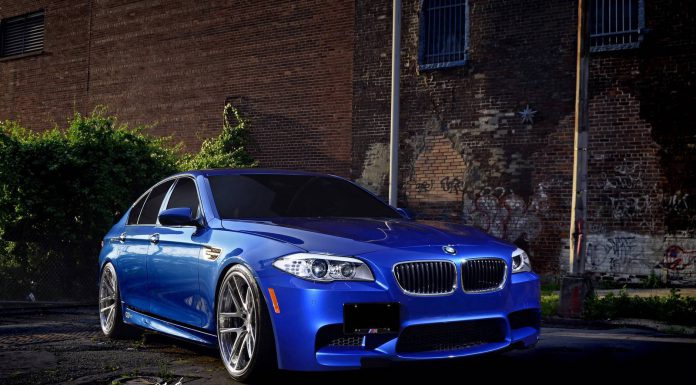 The BMW F10 M5 came in 2011 with a V8 turbocharged engine developing 560hp, higher that the previous M5. The top speed in now at 250km/h limited but one can increase it through the M-Drivers package to 305km/h. This is still slower than the 330km/h which was the limited speed of the former M5.