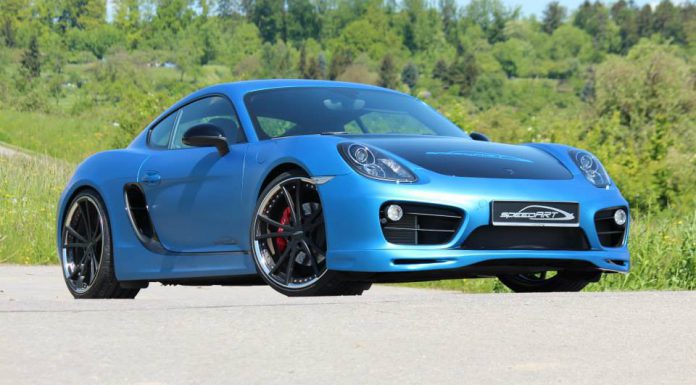 The SpeedArt SP81-CR is up for sale after making it's debut at the Tuner Grand Prix 2013 event. This car is based on the 2013 Porsche Cayman and comes with better aerodynamic, performance, suspension, wheel, exhaust and interior modifications. SpeedArt will offer the SP81-CR with three optional power kits boosting power to 345, 360 and 400 hp.
The tuner car is on sale for 102 981 EUR (Gross) or € 86,539 (net) and its the same one that was at Tuner Grand Prix. Modifications to the bi-color-design exterior include a body kit with a new front chin spoiler, rear spoiler and diffuser, rear air outlets, side panels with real carbon applications and a freshly redesigned retro-style bonnet with edgings which will open to the front.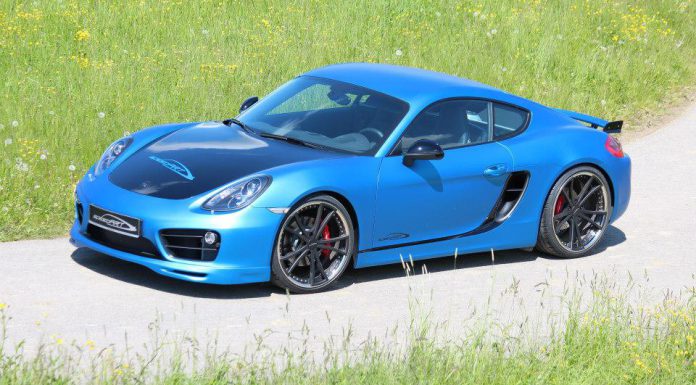 The body kit is topped off with a twin tail pipe sports exhaust system and optional sound switch, 21" LSC-FORGED Wheels and adjustable sport suspension. This one has a mileage of 2000km and is accident free, it has a power output of 325hp.