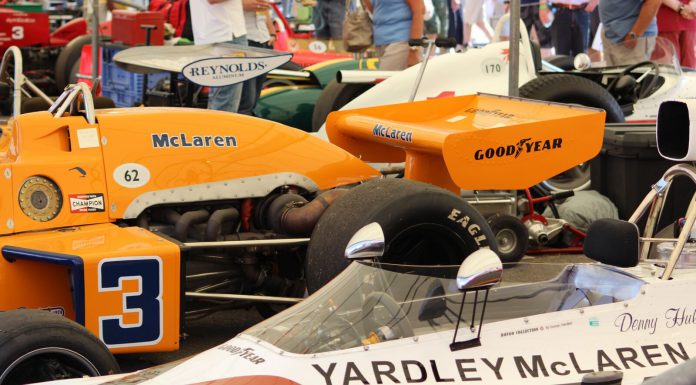 Very few racing teams can claim Championship wins in so many different racing disciplines. At the Goodwood Festival of Speed 2013, McLaren have gathered together almost all of their race winning cars. The collection is awe inspiring and it has taken us a little while to photograph them all!
Formula 1 is where McLaren has scored most of its successes. Showcased at the Festival of Speed is the first and latest championship winning cars; the 1974 M23 of Emerson Fittipaldi and Lewis Hamilton's 2008 MP4-23. McLaren have also bought the championship winning MP4/4 driven by Ayrton Senna in 1988 as well as the MP4-13, in which Mika Häkkinen claimed the 1998 Driver's and Constructor's championship. This car holds the Goodwood hill climb record with a 41.6 seconds set back in 1999 when the rules were more relaxed! Overall, McLaren claimed 12 drivers' and eight constructors' trophy's. An enviable record!
McLaren claimed five back-to-back titles in the Can-Am championship between 1967 and 1971 making it the most successful team in the history of the championship. To celebrate, the 1970 championship-winning M8D of Denny Hulme is running on the hill and Peter Revson's 1971 champion winning McLaren M8F. Many will be aware that McLaren founder Bruce McLaren lost his life in a McLaren M8D whilst testing at Goodwood Motor Racing Circuit. All the more poignant that one should return to the hill climb this year.
To celebrate its history at Le Mans, McLaren have bought the McLaren F1 GTR chassis F1/01R. It won the overall title in 1995 and is joined by the McLaren F1 LM, famously built to honour the victory. The Gulf-liveried McLaren F1 GTR 'Longtail' joins it which claimed a second place at Le Mans in 1997.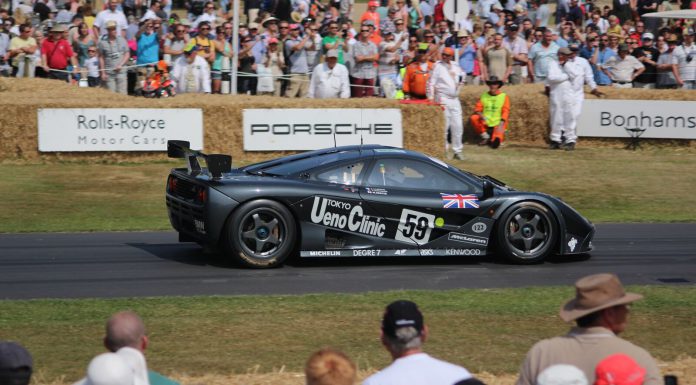 Modern McLaren racing programs are represented by the McLaren 12C GT Can-Am Edition and the McLaren 12C GT3. Of course, as an off spring from the racing division, McLaren Automotive has a place in the McLaren story. 12C's are plenty and, as we've already seen, the McLaren P1 looks very impressive!