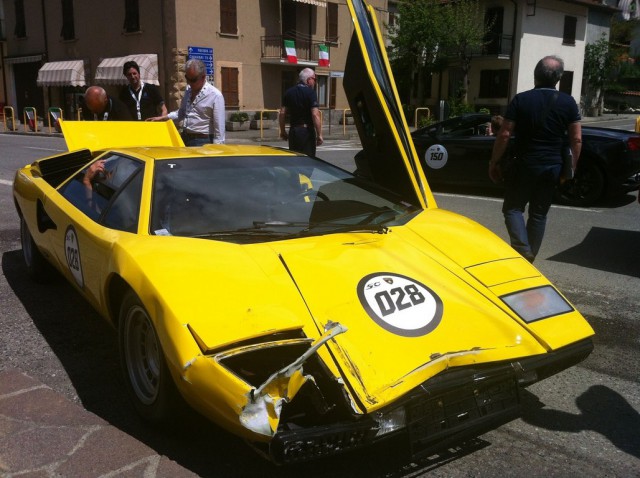 So far we have showed you dozens of photos from the Lamborghini Grand Giro with all of them indicating how best the event was; indeed it was but we cannot turn a blind eye to the usual incidents involved in any car event. The yellow Lamborghini Countach LP400 hit the rear end of a fellow participant in a red Lamborghini Countach LP500S; a situation nicknamed the "Countach Kiss" by the participants.
From the photos, the headlight of the LP400 was badly damaged, the user will have to incur quite some bit of cash but the insurance always takes care of that, hoping he has a solid one. The red LP5000 belonged to Tristec Racing from the UK who also posted the video of the incident.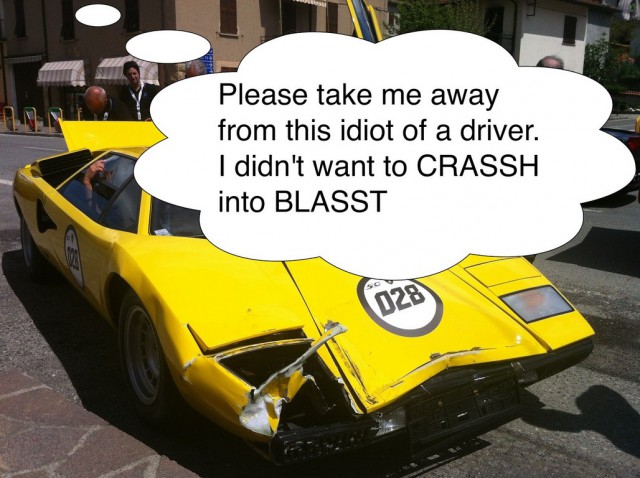 Just a reminder, the Lamborghini Countach was produced in 6 models, the first being Prototype 1 (LP500), only one was made, and then followed 157 LP400-one of them being the yellow one in the photo, 237 LP400S, 321 LP500S, 676 LP5000QV and 650 25th Anniversary models. A total of 2042 cars were built, they came initially with a 4.0 liter V12 engine from the Miura which was then upgraded to a 5 liter and 5.2 liter V12.