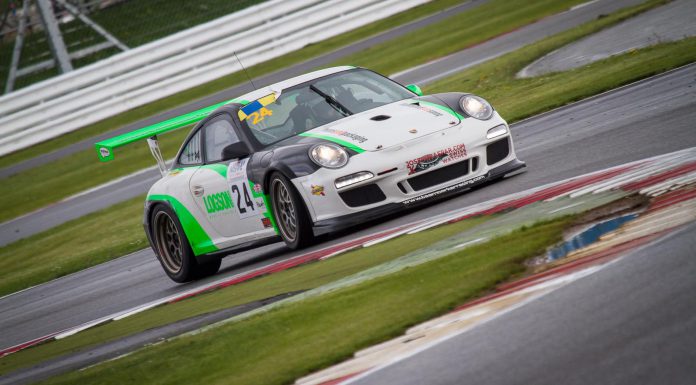 The second round of the MSA British Endurance Championship was held on Friday 10th-Saturday 11th May 2013 at Silverstone, United Kingdom. Support races were also present on race day, which included Britcar Production Cup Championship, Britcar Production Sportscar Series and Tour Britannia.
One familiar face in the paddock was Andrew Jordan who currently competes in BTCC and drives the Pirtek Honda. However this weekend he was set to drive both with Nigel Ainge in No 77 Eutotech Honda Integra and No 4 Mosler MT900R – Intersport. Unfortunately he was unable to race either due to problems with the cars.
The Production Cup and Sportscar Series raced together at the same time even though the Sportscar series race for forty-five minutes and the Production Cup race for one hour thirty minutes . This includes different pit stop times and the transition when the one race ends and the other race continues.
The MSA British Endurance Championship comprising of three classes who all compete in a three hour race, a real test of their endurance racing. The Production Sportscars Series consists of Porsche 993, Porsche 994, Porsche Boxter 987, numerous Mazda MX5's and a Ginetta G20. The Production Cup Championship hosts various makes and models including BMW, Seat, Nissan, Ginetta, Honda and Vauxhall.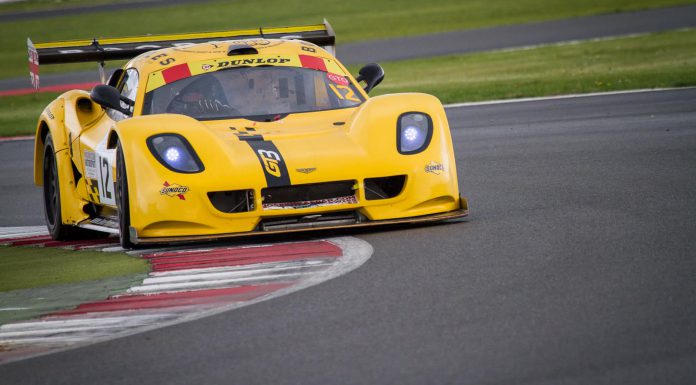 Just before the MSA Endurance Championship started the three hour race the weather took a turn for the worse. The previous races of the day had a dry track to compete on but for those competing in the three hour race the rain had changed the way the drivers could race and react. The rain was off and on for most of the three hours and the start of the race was completed under the supervision of the safety car. The teams had to keep changing the tyres that were using due to the weather conditions.
Results of the MSA Endurance Championship are listed below
1 No 28 Aston Martin Vantage GT3 132 Laps
2 No 69 BMW M3 CSL- GTS motorsport 130 Laps
3 No 24 Porsche 997 GT4 Cup- Team Parker 129 Laps
4 No 12 Chevron GT3- Chevron Cars 128 Laps
5 No 46 Porsche 997 GT3 RSR- Simpson Motorsport 128 Laps
6 No 97 Chevron- Chevron Cars 128 Laps
7 No 8 Rapier RS2- Mike Millard 127 Laps
8 No 2 Mosler MT900R- Neil Garner Motorsport 125 Laps
9 No 60 Renault Megane V6 Trophy- BPM 117 Laps
10 No 9 Riley MkXXII TDC- Wessex Vehicles 14 Laps
Not classified
No 99 Chevron GR8- Jenson Motorsport
No 71 Chevron GR8 – Tracktorque
Results of the Britcar Production Cup
1 No 23 Seat Supercopa- Mark Cunningham 71 Laps Class 1
2 No 1 Seat Supercopa- HE Racing 71 Laps Class 2
3 No 10 BMW 71 Laps Class 1I
4 No 8 Seat Supercopa- Graham Johnson 71 Laps Class 2
5 No 37 Seat Supercopa- Tracktorque 71 Laps Class 2
6 No 9 BMW 70 Laps Class 1
7 No 56 Porsche 994- Alan Broad 70 Laps Class 2
8 No 32 Nissan 370Z GT4- Darren Cox 70 Laps Class 1I
9 No 13 BMW-M3 Bubble and Kick 69 Laps Class 2
10 No 44 Seat Supercopa – Fauldsport 68 Laps Class 2
11 No 49 Seat Leon- Redline Tuning 68 Laps Class 2I
12 No 76 Honda Jazz- Synchro Motorsport 63 Laps Class 4
13 No 66 – 63 Laps Class 3
14 No 53 – 63 Laps Class 3
15 No 91 Mini Cooper- Intersport 62 Laps Class 4
16 No 47 Seat Corboda WTCC- Chris Hayes 59 Laps Class 3
17 No 89 – 57 Laps Class 4
18 No 46 BMW 320I WTCC- Ian Lawson 53 Laps Class 3
Not Classified
No 4 BMW M3- Geoff Steel Racing
Results of the Britcar Sportscar Series
1 No 99 Mazda MX5- Chrissy Palmer Racing 33 Laps Class 3
2 No 86 Porsche 32 Laps Class 1
3 No 87 Mazda MX5 32 Laps Class 3
4 No 55 Mazda MX5- Mazda Motors UK 32 Laps Class 3I
5 No 88 Mazda MX5- MGA Motorsport 32 Laps Class 3
Not Classified
No 5 Mazda MX5
No 80 Ginetta G20- Reflex Racing
No 7 Porsche 993- Richard Bennett
No 74 Porsche Boxter 987- Guillaume Gruchet