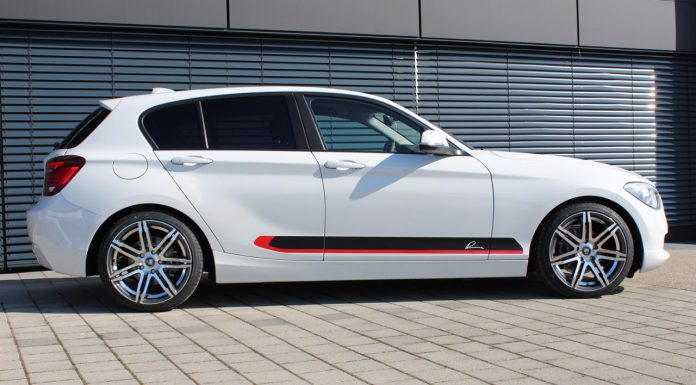 German tuning house Lumma Design have launched their product for the BMW 1-Series, a custom designed bodykit that will fit all F20 models.
The bodykit looks to improve upon the looks of the 1-series' hatchback design with various aesthetic tweaks, the most noticeable of which being the front lip. Lowering springs, which drop the car approximately 35mm were also added to add a more aggressive stance. All of these mods, acccording to Lumma, are priced anywhere from 179 EUR for the optional Lumma Design stripe to 269 EUR for the lowering springs. Interior additions include aluminum anodized pedals.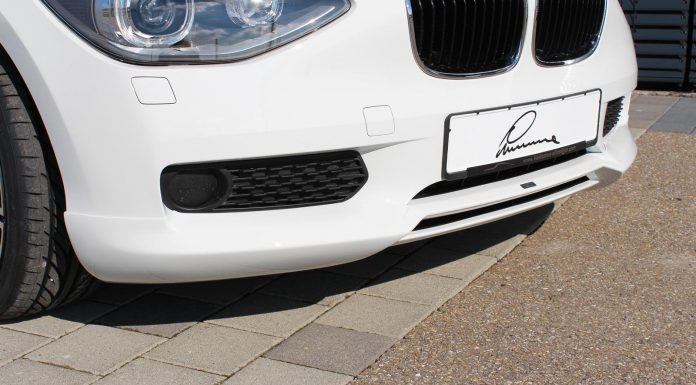 Optional 18-inch athracite polished wheels can be fitted with 215/40 R18 tires, which aid in providing more grip and compliment the cars lowered stance (if you buy the lowering springs). Expect the wheels and tires kit to cost right around 1,700 EUR, sans any other options.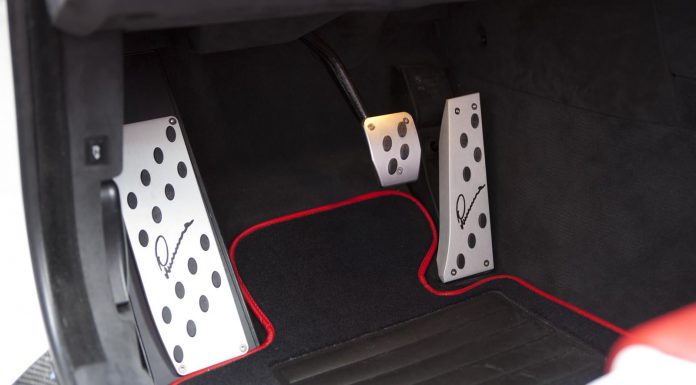 Do you like the modifications on this 1-series? We would pick and choose from their available choices, but probably wouldn't add everything.