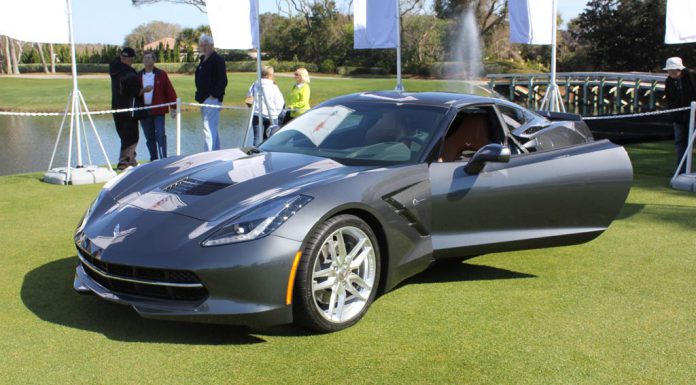 The Amelia Island Concours d'Elegance 2013 took place last weekend, Several cars celebrated their 50th anniversary, including the irreplaceable 911, the Lamborghini marque and the Corvette Stingray! To celebrate Checvrolet bought their latest Corvette Stingray to the show.
The Amelia Island Concours d'Elegance was nominated for Motoring Event of the Year by the 2011 International Historic Motoring Awards. "The Amelia" was on a short list with some giants like The Quail, Motorclassica Essen, the London to Brighton Run and Pebble Beach.
This latest edition of the Amelia Island Concours D'Elegance was attended by all sorts of cars from luxury to classics, this is a photoset from Corvetteblock.com showing the premiere of the 2014 Chevrolet Corvette Stingray in the Southeast side, for the first time since its launch. It was in cyber grey and was escorted to the stage by a 1959 Corvette Stingray Racer, where the legend all began. There were also many other Corvettes that attended the event as you can see from the photoshoot.