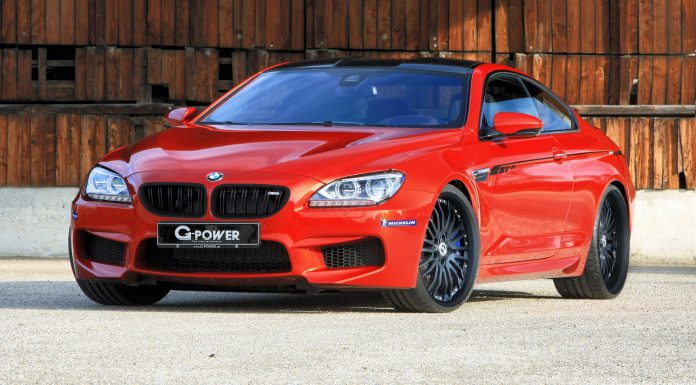 BMW tuner G-Power has revealed its latest personalization program for the BMW F13 M6. The G-Power Bi-Tronik III package pushes the stock 560hp and 680Nm to 640hp and 777Nm. It's now able to hit 315km/h and a 0-100km/h in just 3.8 seconds.
The modifications include an ASA supercharger fitted to the BMW M6 4.4 litre turbocharged engine. G-Power had to consider the transmission in this project, fitting a torque limiter so as to reduce stress to the transmission. Of course. we suspect that there is plenty to come when we see cars like the G Power M5 Hurricane RRS.
Air flow was also another area that they considered and this goes parallel with the sound. G-Power utilized a titanium exhaust system that comes with titanium link pipes with resonators starting from the down pipe catalysts. The result is a deep and sporty sound, this system is available with four Titanium or Carbon Tailpipes with a diameter of 100 mm each.
Cosmetics are highlighted by the set of wheels. The G-Power BMW M6 Bi-Tronik III uses 21 inch G-Power Silverstoners forged wheels wrapped with Michelin tires in the dimensions 265/30 ZR 21 and 305/25 ZR 21. The suspension system features a height-adjustable G-Power coil-over suspension GM6-RS with nine selectable settings each for bound and rebound.
The G-Power braking system features six brake pistons and 420 mm brake disc diameter for the front axle enabling higher brake force than the stock system, brake pads have a larger pad area, higher friction rate as well as metal-coated brake lines.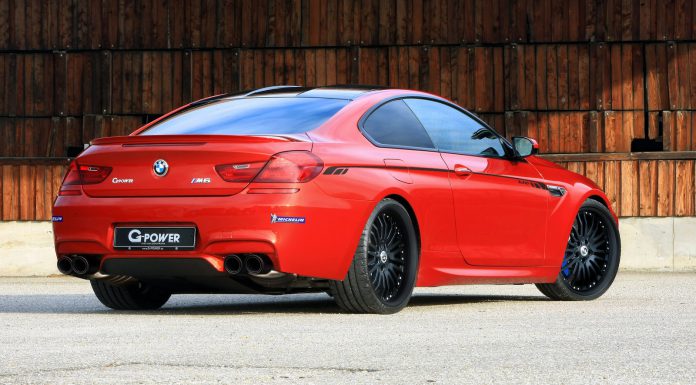 Price for the 21 inch G-Power Silverstoners including the Michelin tires is 8.325,00 €, the G-Power coil-over suspension GM6-RS costs 2.179,83,00 €, the G-Power Ceramic braking system for the front axle is 14.460,50 Euro while the G-Power Titanium exhaust system is 5.985,71 €. The power upgrade G-Power Bi-Tronik III program costs 5.200,00 € including the individual adjustment of to the specific customer car.