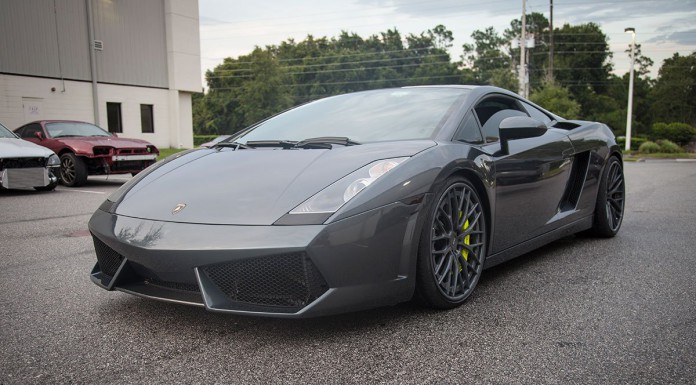 Titan Motorsports in Florida is no stranger to exotics, but their most recent project, this Sinister Gunmetal Gallardo, is a real head-turner. The car was delivered straight to the shop in great shape, already wearing a set of ADV1 wheels.
It didn't take long for the customization bug to bite, and a list of upgrades were laid out to make this Gallardo truly stand out. The calipers were treated to a coat of super bright neon paint before the Lamborghini logos got stenciled in black. The bright color makes the calipers stand out behind the battleship gray ADV1 Wheels and really give the car an aggressive look.
With the exterior upgrades complete the car needed a bit more power and sound to match its loud persona on the outside. The crew opted for their Stage1 NA upgrade. The kit includes a custom exhaust manufactured in house here at Titan with a straight flow design and high flow cats, upgraded filters enclosed in a carbon fiber air box, and a custom ECU and E-Gear tune designed to not only increase power, but let the V10 sound be heard loud and clear. We're sure this won't be the last we'll see of this beautiful Gallardo. Titan Motorsports says as the next round of modifications are already in the works.