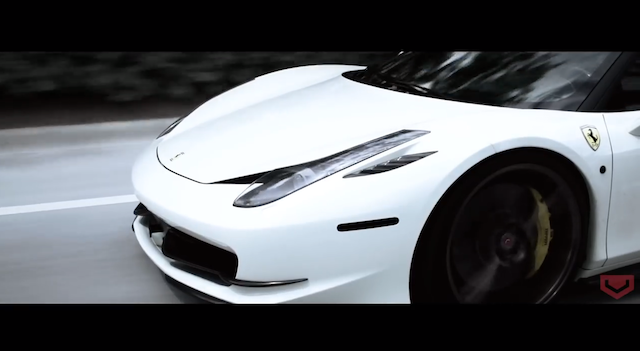 The Ferrari 458 Italia is an astonishing car. No number of superlatives can do justice for the technical and physical beauty of the Italian stallion. The Italia's 4.5-liter V8 is a delicate yet potent piece of engineering. The 4.5-liter V8 produces 562 hp and an engine tone that will melt your ears and get your heart racing. The 458 will smash past 100 km/h in just 3.4 second all whilst producing drama that only a Ferrari can.
[youtube]http://www.youtube.com/watch?v=G8sM-FgvvXE[/youtube]
As you can see from the video, the Vossen car has been lowered and fitted with some very intricate black wheels and they look stunning against the white of the cars body.