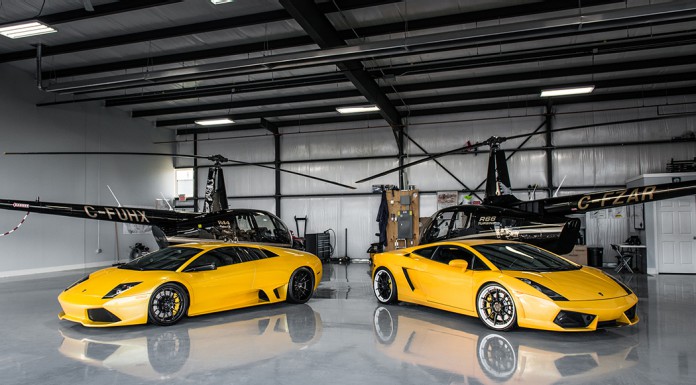 While both the Lamborghini Murcielago and Lamborghini Gallardo have been succeeded by the Aventador and Huracan respectively, the two will always remain a key highlight of Lamborghini's history because they are the two highest selling models in the company's 50+ year history. Here we have a stunning yellow Murcielago LP640 posing alongside a first-generation Gallardo alongside a pair of nice black helicopters.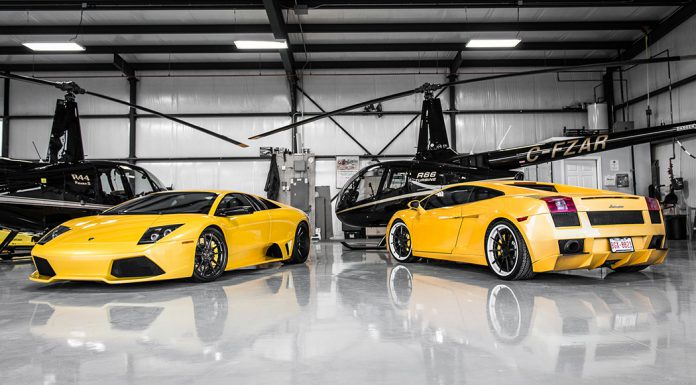 As you'll inevitably, these two Lamborghinis aren't stock. As a matter of fact, both are riding on forged wheels courtesy of Brixton Forged. As for the Lamborghini Murcielago LP640, it sits on the Brixton M51 Monaco Series finished in matte black and measuring 19×8.5" at the front and 20×13" at the rear.
As for the Lamborghini Gallardo, it has the Brixton R10 Targa series wheels with a matte black face and snow white outer rim.