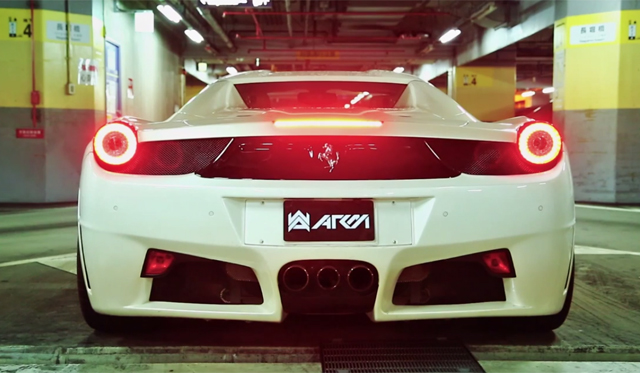 What do you get when you combine a Ferrari 458 Spider with a full Armytrix titanium exhaust system and a parking garage in Japan? An eargasm. That is what you get.
[youtube]https://www.youtube.com/watch?v=EGRTQT_B_no#t=71[/youtube]
Alongside the epic exhaust system, this Ferrari 458 Spider also features a very nice wide bodykit courtesy of SVR.
As standard, the Ferrari 458 Spider sounds spectacular. However, thanks to Amrytrix, this example sounds even better!