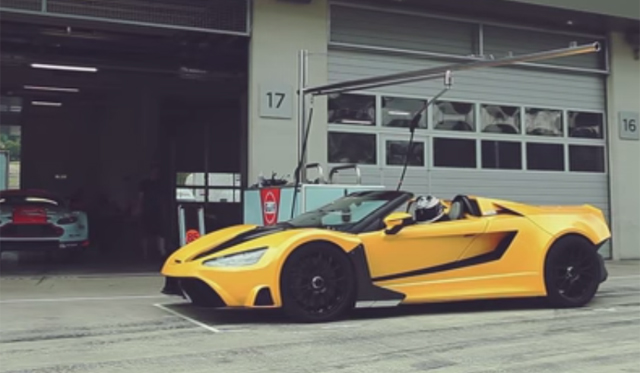 Revealed at this year's Top Marques Monaco show, the Tushek TS 600 supercar is just the latest from the small supercar manufacturer. Now the company has released the first official video of the supercar to perfectly display its angry exhaust note!
[youtube]https://www.youtube.com/watch?v=59pEurnEpYA[/youtube]
Official details about the Tushek TS 600 supercar haven't been revealed just yet but we do know that the car will tip the scales at just 2,470 pounds with the company promising a power to weight ratio of 1 hp for every 3.55 pounds of weight. Consequently, expect the currently unknown engine to deliver around 695 hp.