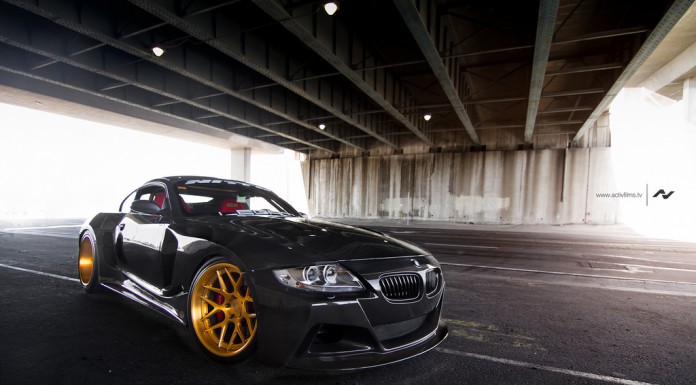 Due to BMWs ongoing refusal to offer a true M variant of the current second-generation BMW Z4 sports car, the first-gen car is unquestionably the most desirable of the line-up. The following example is even more desirable however.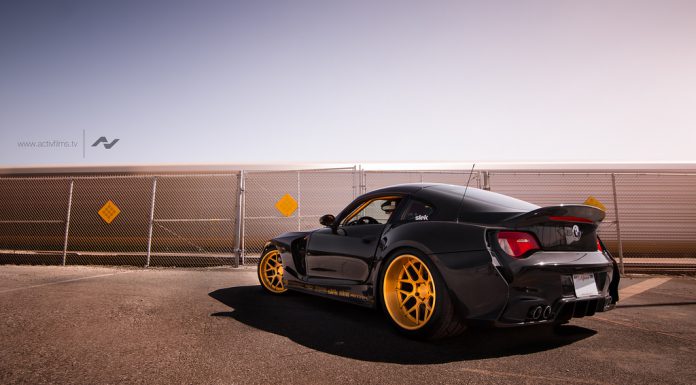 This BMW Z4M has been thoroughly upgraded both mechanically and visually. The most apparent visual changes come courtesy of the completely custom carbon fibre bodykit courtesy of Slek Designs. This bodykit adds flared wheel arches, a prominent ducktail style spoiler, brand new and much more aggressive than stock front bumper, a huge rear diffuser and revised rear bumper as well as new side skirts.
Elsewhere, the car is rolling on a bright set of orange/bronze wheels which are massively wide at the rear and feature a deep-dish design. In the cabin, the car features a full roll cage painted in gold as well as red Status Racing seats.