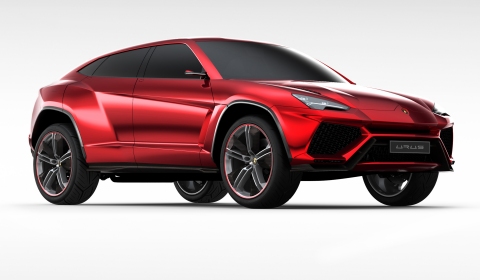 Lamborghini has just filed papers to protect the name 'Huracán', presumably for use on a future concept or production vehicle. The news follows Lamborghini's earlier trademark application to protect the name 'Deimos' at the start of the month.
The word Huracán is Spanish for hurricane, however, it has Mayan connotations too. Huracán is K'iche', Maya god of wind, storm, fire and earth. Our primitive speculation places this name alongside the Urus Concept. One of the teaser videos revealed by Lamborghini ahead of the Lamborghini Urus Concept's launch references the four elements, something that seems to fit perfectly with the name Huracán.
In Greek mythology, Deimos was the personification of fear, dread and terror. This name could be used on the Gallardo replacement, once rumoured to be called the Cabrera. Lamborghini have yet to trademark the Cabrera name. The Lamborghini Gallardo replacement is expected to get a 2013 unveil. The outgoing model is the most popular Lamborghini to date. It should be powered by a supercharged V10 with 600hp.
Both names seem to be a departure from Lamborghini's long established naming policy. We couldn't find a connection with Spanish Fighting Bulls. However, there are some exceptions to this tradition, these are the 350GT, 400GT, Silhouette, Countach and the LM002. What ever the names, we think the Gallardo replacement and production third model will be excellent vehicles. We'll keep you informed when we hear more information.
[Via Caranddriver]