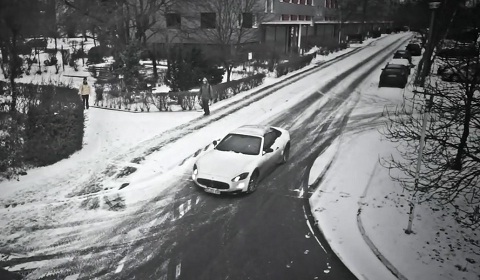 Christopher Kippenberger sent us his latest video project recently featuring the Maserati GranCabrio on the streets of Berlin. The entire film was shot using a drone mounted with a video camera. The idea creates a novel and interesting perspective on more traditional automotive filming techniques. We love it!
Christopher started out in the adult film industry before moving on the shoot automotive features such as the Maserati GranCabrio video and the Nurburgring video you see below. His new company, Christopher Kippenberger Racing runs modified XAircraft X650V-4 attatched to anything from Canon 5D's to GoPro's.
The Maserati GranCabrio features a 4.7 liter V8 with 440bhp. It offers the longest wheel base of its class and is Maserati's first four-seater convertible. It manages 0-100km/h in just 5.3 seconds and a top speed of 283km/h.
The Maserati video was shot on behalf of Intersection magazine.
[Via Jalopnik]