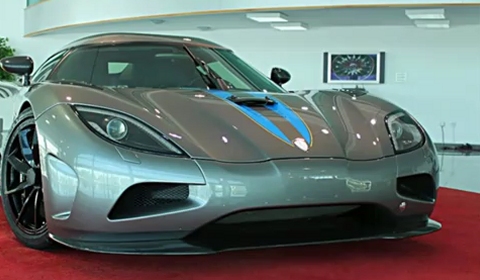 YouTube member Mamso photografia filmed the Koenigsegg Agera at the dealership in Abu Dhabi. The video shows some close-ups and a start-up of the supercar.
The Koenigsegg Agera has a 4.7 liter V8 developed in previous cars, and producing 910hp at the 6,850rpm-redline. Torque hits 1,100Nm at 5,100rpm. Thanks to a dry weight of 1,290kg, the Agera manages to reach 100km/h in 3.1 seconds and 200km/h in 8.9 seconds. Top speed is estimated at 390+ km/h.
More on the Koenigsegg Agera right here.