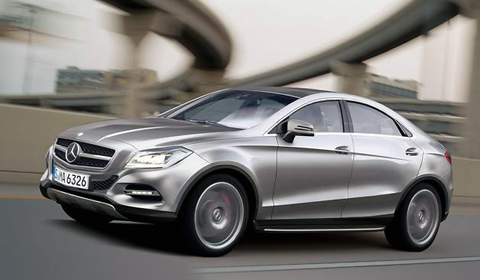 German auto magazine AutoBild recently revealed details on Mercedes answer to the BMW X6, which they refer to as the MLC. The project is expected to be unveiled in 2013 as a 2014 model year vehicle. Mercedes will be the first company to offer any direct competition to the unique BMW X6 but it is expected that other manufacturers will start to follow with their own designs in due course.
Design will be the central feature of this car. Mercedes are expecting to steal X6 customers and have reportedly taken the decision that function should come a close second. Expect a bold SUV with a low level of off-road ability and high ground clearance.
Costs for the MLC are likely to start from € 62,000. Also expect an X6M rivaling AMG version with around 544 horsepower. We'll let you know when we hear something a little more solid from the German manufacturer.